Pahalgam is a hill station in the north Indian state of Jammu and Kashmir. Mountain trails run northeast to Amarnath Cave Temple, a Hindu shrine and site of the annual Amarnath Yatra pilgrimage. Overa Aru Wildlife Sanctuary is home to animals including brown bears and musk deer. Northeast, the Lidder River runs through scenic Betaab Valley. Southeast, Tulian Lake is flanked by mountain peaks and often frozen.
Pahalgam distance from Srinagar
There is only one way to travel from Srinagar to Pahalgam, and that is by road. The distance from Srinagar to Pahalgam is 88 km. The State Transport Bus is the only direct bus that runs between Srinagar and Pahalgam. The journey from Srinagar to Pahalgam takes 2 hours 40 minutes, while the quickest way to reach Pahalgam from Srinagar is by taxi (1h 56m). You can choose to travel via taxi, bus, or shared jeep through Anantnag. Though the shared jeep takes less than 3 hours to cover the distance between the two places, travelling via taxi is quite convenient. The Srinagar to Pahalgam distance can be covered most conveniently via road only.
List of best places to visit and Things to do in Pahalgam
Betaab Valley, Pahalgam
Aru Valley, Pahalgam
Baisaran, Pahalgam
Chandanwari, Pahalgam
Mamleshwar Temple, Pahalgam
Golfing in Pahalgam
River Rafting in Pahalgam
Lidder Amusement Park, Pahalgam
1. Betaab Valley, Pahalgam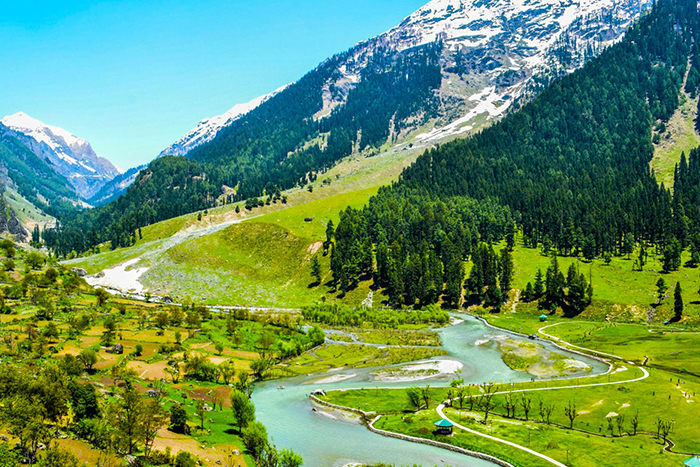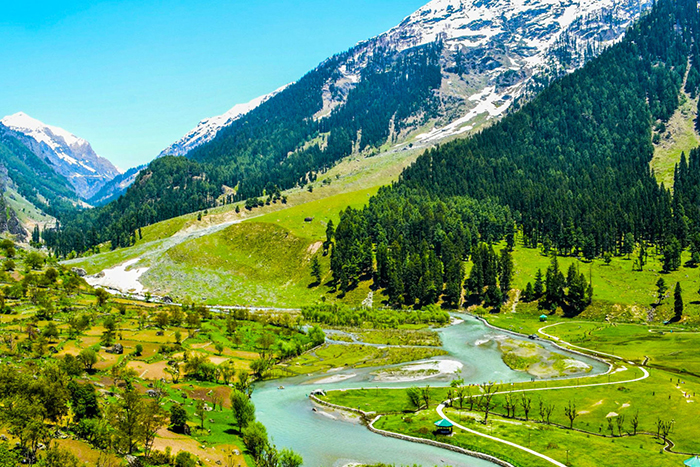 Betaab Valley is one of the most popular tourist attractions in Pahalgam which is a breathtaking combination of picturesque surroundings encircled by tall deodar trees and pine forests, with the Lidder River flowing right through it. The valley is located at a distance of 15 kilometres from Pahalgam in the Anantnag district of Jammu and Kashmir. Betaab Valley got its name from the Bollywood movie Betaab starring Sunny Deol and Amrita Singh shot here.
The valley falls between Pahalgam and Chandanwadi on the way to the Amarnath Temple Yatra and is one of the three angelic valleys of Pahalgam, the other two being Aru and Chandanwadi. Sprawling fertile pastures, snow-capped mountains and meandering streams are characteristic of Betaab valley. Apart from being well-known for this stunning landscape, the valley is also a renowned as a famous trekking base and camping site for travellers who want to explore the nearby regions or set out for the Amarnath Yatra.
Weather : 13° C
Time Required : 1 day
Entry Fees : INR 100 per person
2. Aru Valley, Pahalgam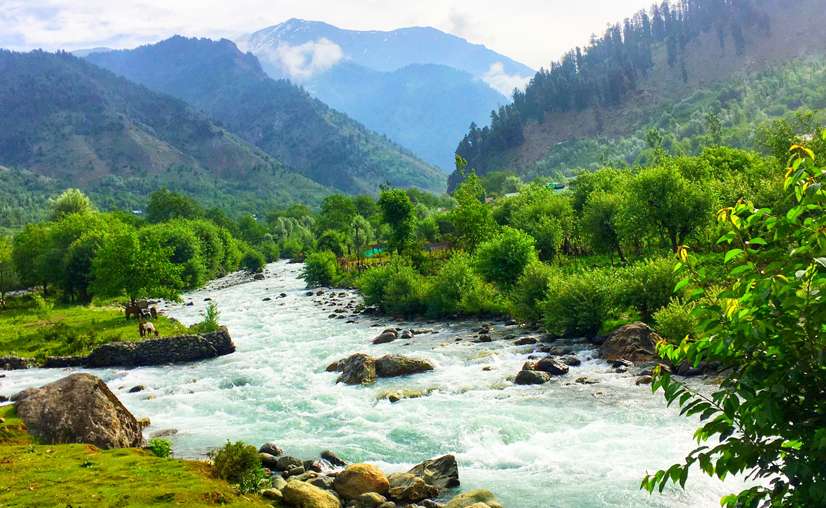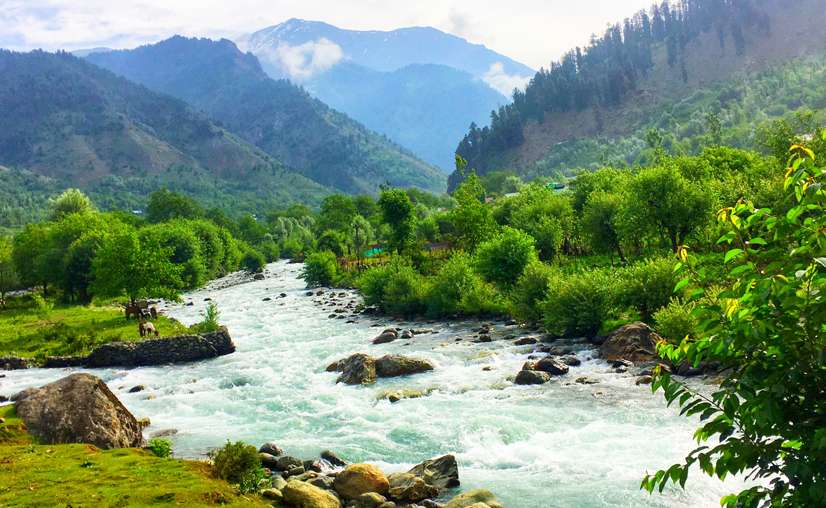 Juxtaposed against the snow-covered Himalayan peaks, Aru Valley is an enthralling village in Kashmir. Located around 11 km from Pahalgam, it is the base camp for trekking to the Kolhoi Glacier and the Tarsar-Marsar Lake. Aru lies beside the Aru river, a tributary of the Lidder river, and is known for its scenic meadows and activities like horse riding, hiking and trekking.
During the winter months, Aru Valley becomes a winter wonderland covered with snow as far as the eyes can see. This makes it a perfect place for skiing. There is an entry fee for Aru Wildlife Sanctuary but it doesn't have any fauna.
Weather : 13° C
Time Required : 1-2 days
Best Time to Visit : Sightseeing – July to September
Skiing – December to February
Entry Fee : INR 25 per person for Aru Wildlife Sanctuary
3. Baisaran, Pahalgam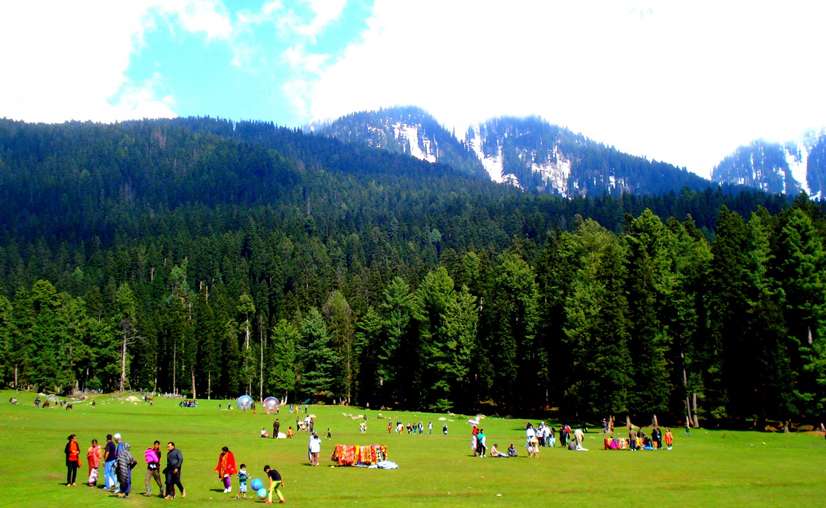 Baisaran is a beautiful destination 6 kms away from Pahalgam in Jammu & Kashmir. With tranquil meadows, pristine lakes and picturesque setting, you can just stroll down the area or sit down to have a picnic. The place also has very many options of fun games and rides, pony rides, zorbing etc. The place is a popular tourist attraction in the area and you should definitely stop by if you are visiting here.
Weather : 13° C
Time Required : 1 – 2 hrs
4. Chandanwari, Pahalgam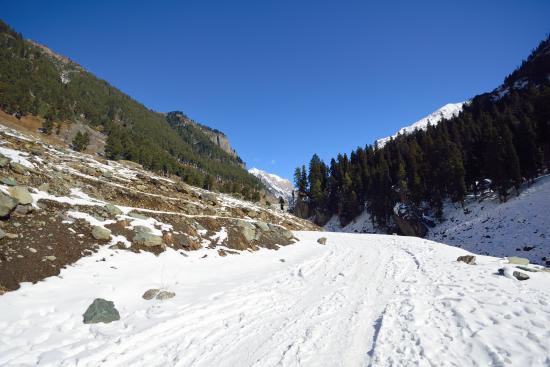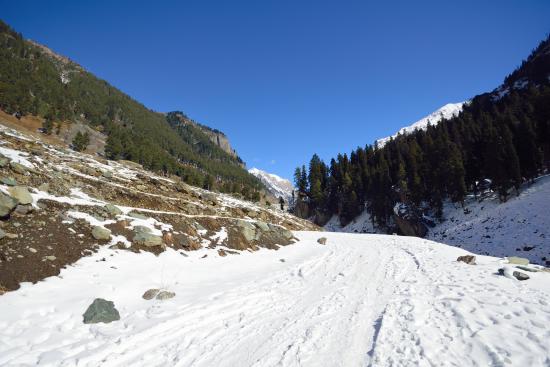 Chandanwari, located 15 km from Pahalgam, is the starting point of the famous Amarnath Yatra. It is also famous for the snow sledging on a snow bridge. Surrounded by snow-dusted mountains and the Lidder River flowing by, Chandanwari is perfect to enjoy a picnic with your family and enjoy the natural beauty.
Chandanwari remains covered in snow from November to May which makes it ideal for sledging. However, the best time to visit Chandanwari is April to June as the weather is perfect for sightseeing during this time.
Weather : 13° C
Altitude : 2,895 meters
5. Mamleshwar Temple, Pahalgam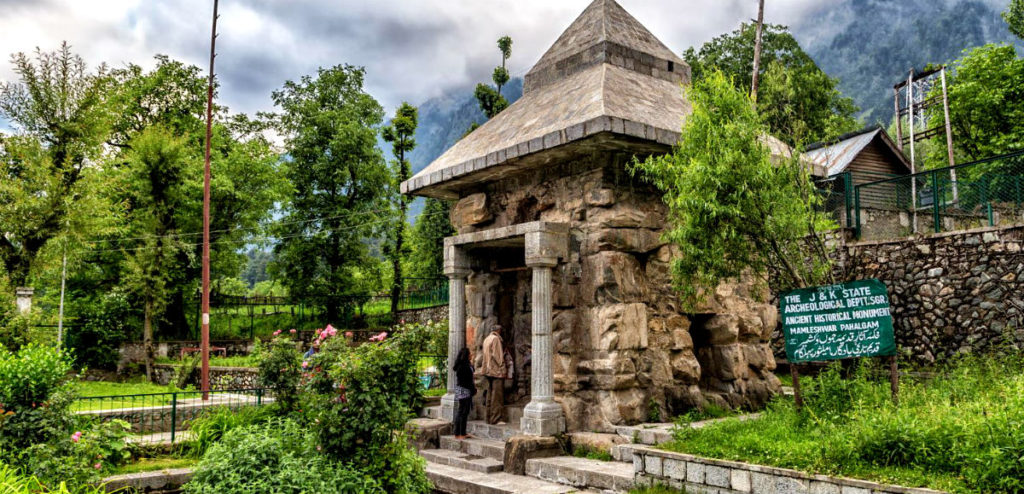 Mamleshwara Temple is a famous temple in Pahalgam, dedicated to Lord Shiva. It is one of the few temples constructed purely of stone, by the then King Jayasima. The temple is marked as a significant place of worship in the region and draws pilgrims from all over the state.
According to the legend, the site of Mamleshwar Temple is where Lord Ganesha sat as a door guard for Goddess Parvati to prevent Lord Shiva from getting inside. Inside the temple complex is a shrine completely covered in gold.
6. Golfing in Pahalgam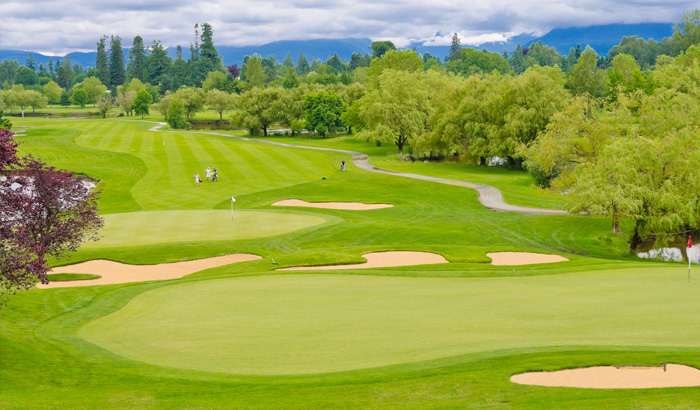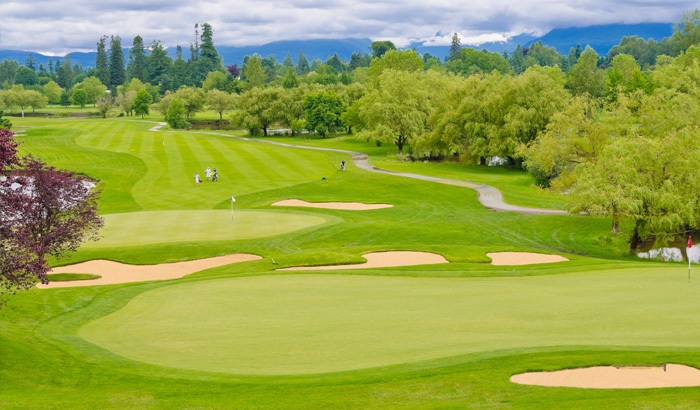 At an altitude of about 2400m above sea level, a nine hole golf course is sported by Pahalgam, also referred to as 'Plateau' by a lot of locals. One can also rent equipments here as well as enjoy the few refreshments available in the premises.
7. River Rafting in Pahalgam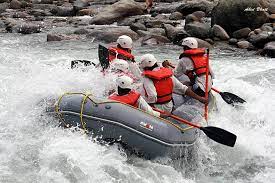 Indulge into pure awesomeness in the rivers flowing in and around Pahalgam by rafting in its gentle gradients. A 2km stretch on the Aru branch of Lidder River is the popular rafting spot in Pahalgam. In Pahalgam, white river rafting generally starts in the month of June.
8. Lidder Amusement Park, Pahalgam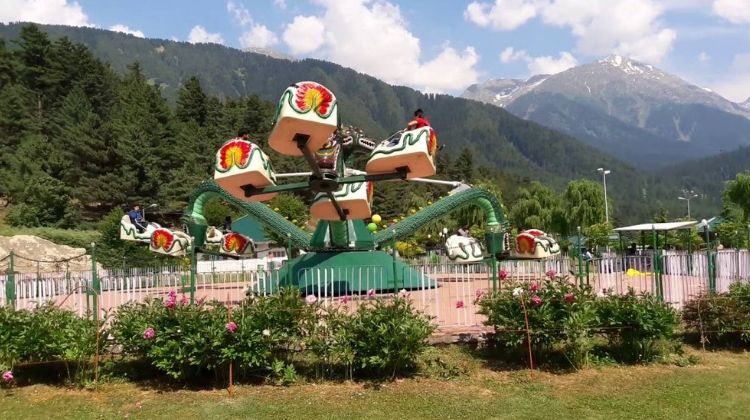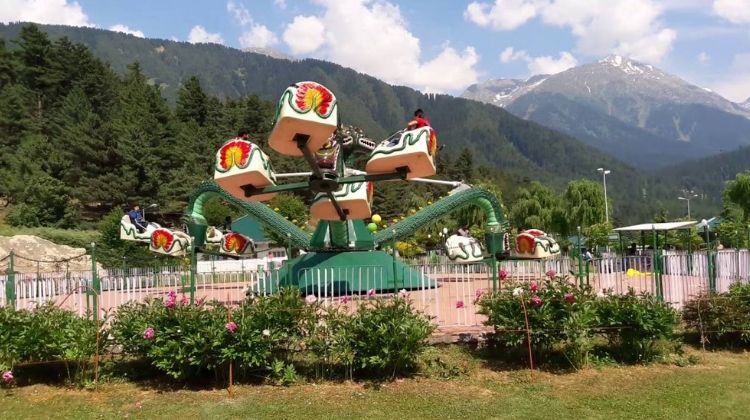 Lidder Amusement Park is one of the best amusement parks in the region, replete with paddle boats, miniature railways, bumping car rides, and other swings and fun games, all in the lap of the mighty mountain peaks. The place is a favourite among both the kids and the adults. Providing sweeping views of the hills in the backdrop, the amusement park is a perfect way to spend a day out.
Holidays Hunt Travel offer Kashmir tour packages visit our website HolidaysHunt.com or call / whatsapp +91-9419915255