India is a beautiful country to travel and take in its diversity of cultures, traditions, languages, and faiths. With a staggering 740 million domestic visitors and 17.9 million foreign visitors, India's tourism industry is one of the largest service sectors in the nation. It offers a variety of tourism activities across its twenty-nine states and seven union territories, including beach tourism, medical & wellness tourism, heritage tourism, and religious tourism. In contrast to foreign tourists, nevertheless, Indian tourists have been travelling to more states. Here are the top Indian states and Union Territories that domestic tourists travel to most frequently as part of India trip packages.
1. Tamil Nadu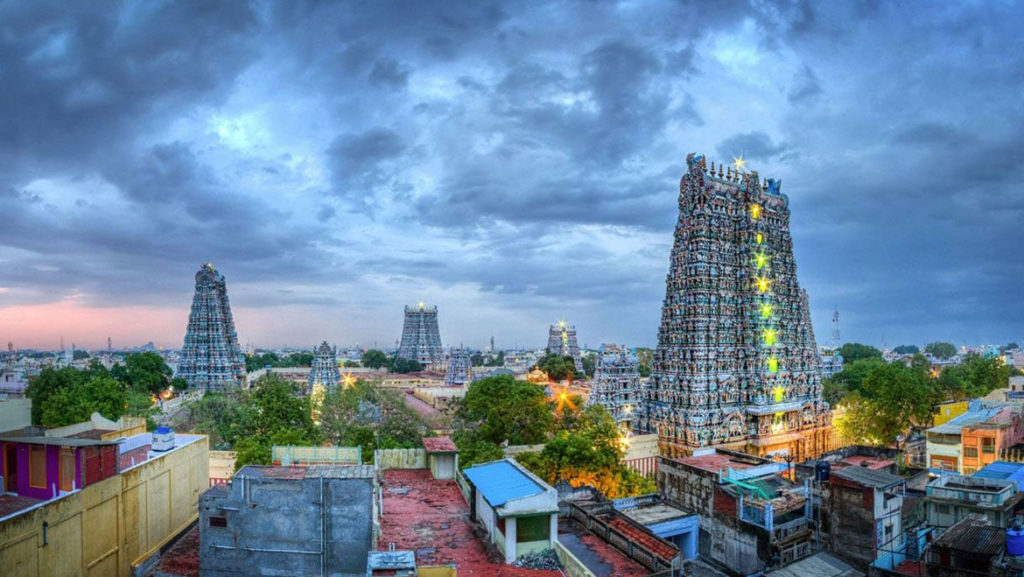 With over 14 crore domestic visitors in 2021, Tamil Nadu was the most popular travel destination for both Indian and foreign tourists, according to the Union Ministry of Tourism. This South Indian state is well known for its beautiful hill stations, magnificent heritage monuments, and holy temple cities. The top tourist destinations in Tamilnadu are Chennai, Madurai, Kanchipuram, Mahabalipuram, Trichy, Chidambaram, Kanyakumari, Rameswaram, the Great Living Chola Temples, Ooty, and Kodaikanal. Tamilnadu is also home to a vibrant folk art, music, and dance history. Additionally, this south Indian state did pretty well in the ranking of states with the highest number of international tourist arrivals, trailing only Maharashtra with 12.2 lakh tourists.
2. Uttar Pradesh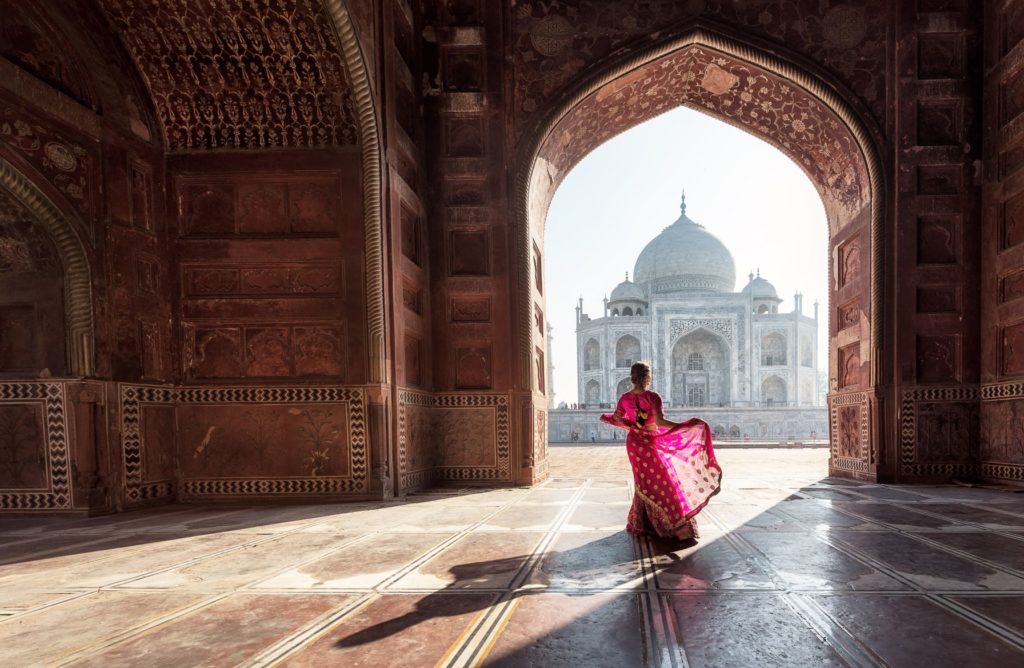 According to the India Tourism Statistics 2021, Uttar Pradesh has 8.6 crore more domestic visitors than Tamil Nadu, making it the second-most visited state overall. The Taj Mahal, a timeless symbol of love constructed by Mughal Emperor Shah Jahan in honour of his adored wife Mumtaj Begum, is the state's main draw. In addition, Uttar Pradesh, India's largest state, is home to numerous historical and religious sites. The top tourist destinations in Uttar Pradesh are Varanasi, the holiest city in India, Fatehpur Sikri, Agra, and Jhansi. Additionally, it boasts a thriving cultural and gastronomic history. The Awadhi, Mughlai, and Kumauni cuisines of Uttar Pradesh are well-known in both India and overseas.
3. Karnataka
With 7.7 crore domestic visitors, Karnataka takes third place out of the top five states in domestic tourist arrivals, passing Andhra Pradesh, Telangana, Maharashtra, and West Bengal. Karnataka, known as the "Cradle of Stone Architecture," is endowed with historic buildings, world heritage sites, virgin forests, incredible fauna, breathtaking waterfalls, and unspoiled hill towns. Some of the popular tourist destinations in Karnataka are Hampi, Pattadakal, Belur, Halebeedu, Somanathpur, Srirangapatna, Shravanabelagola, Gokarna, Udupi, Badami, Aihole, Bidar, Gulbarga, Coorg, Chikmagalur, Nagarhole, and Jog Falls. In addition, as part of Karnataka travel packages, one can visit a number of palaces, including Bangalore Palace, Mysore Palace, Jaganmohan Palace, Jayalakshmi Vilas Mansion, Lalitha Mahal, Rajendra Vilas, and Cheluvamba Mansion.
4. Andhra Pradesh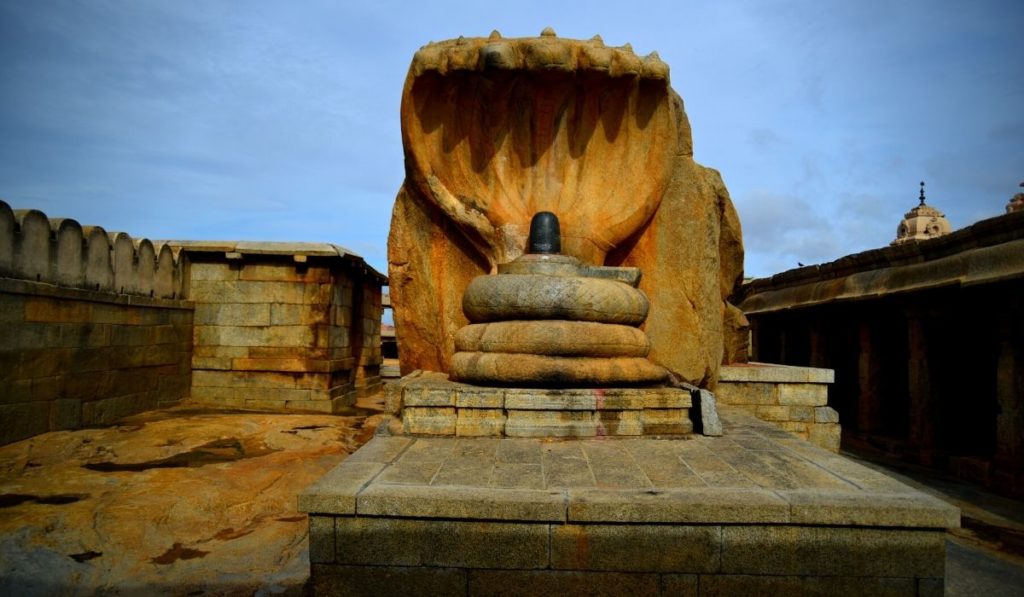 With around 70.83 million domestic tourists annually, Andhra Pradesh ranks fourth out of all Indian states and union territories. The state, which is frequently referred to as the Koh-i-Noor of India, features everything from tranquil lakes to sun-kissed beaches, rolling hills to incredible wildlife, and natural caverns to historical sites. As the location of the iconic Tirupati Balaji Temple, the state is well known for its religious travel. The temple is the second-richest and busiest place of worship in the entire globe. The biggest tourist destinations in Andhra Pradesh are Tirumala, Vijayawada, Srisailam, Pancharama Kshetras, Vizag, and Araku Valley.
5. Telangana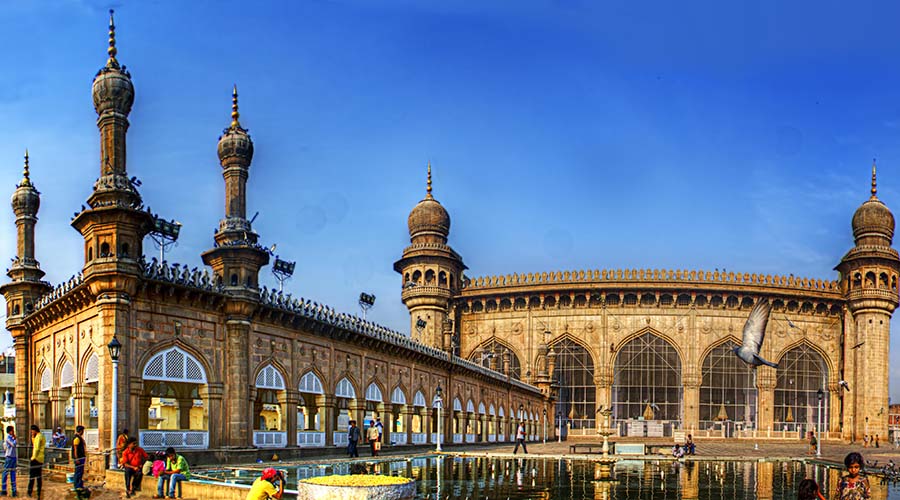 One of India's 29 states, Telangana is placed fifth on the list of the top Indian states for domestic tourism. Telangana saw about 40 million domestic travellers in 2021, according to India Tourism Statistics. This state is India's 29th and is highly recognised for its numerous historical sites, magnificent waterfalls, untainted forests, and revered temples. In Telangana, Hyderabad, the state's capital, receives the most tourists. Hyderabad travel packages include Golconda Fort, Yadagirigutta, Ramoji Film City, Chilkur Balaji Temple, Hussain Sagar, etc., a region that astounds tourists with its beautiful structure, the Charminar. In addition, some of the prominent tourist destinations in Telangana include Warangal, Basara, Alampur, Bhadrachalam, and Ramappa Templa.
6. Maharashtra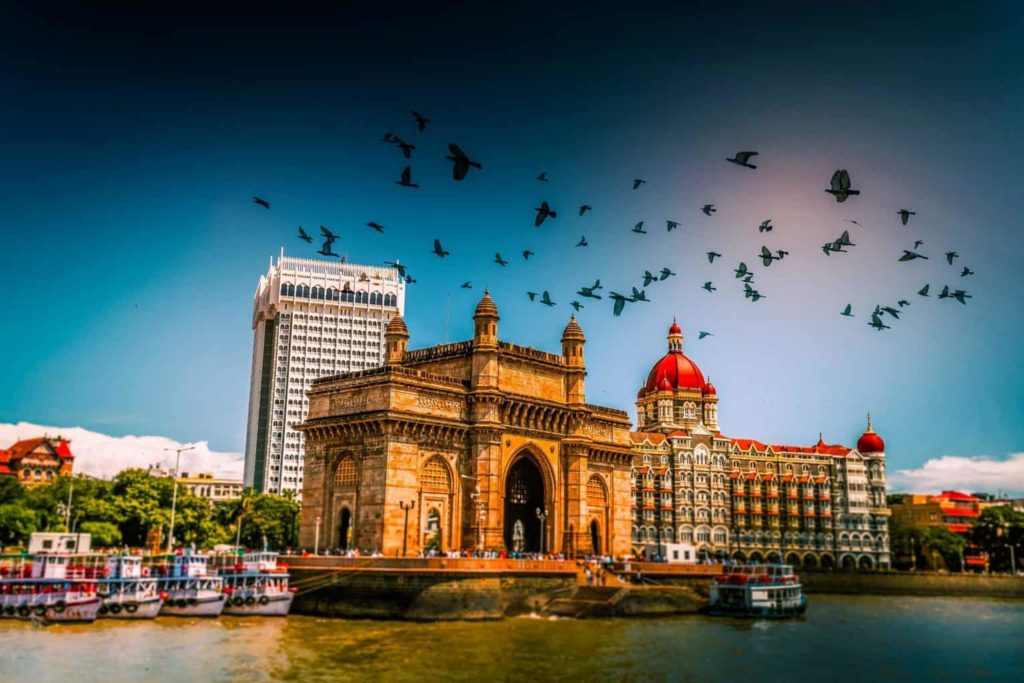 With around 39.23 million domestic visitor visits in 2022, Maharashtra is one of the most popular tourism destinations in India. It boasts a significant number of well-known and renowned holy locations, including as Nashik, Shirdi, and Kolhapur, which are widely visited by domestic tourists. The entryway to the Ajanta and Ellora Caves, two of Maharashtra's most important historical sites, makes Aurangabad the state's tourism hub. The main tourist destinations in Maharashtra are Mumbai, Pune, Lonavala, Khandala, Mahabaleshwar, Satara, Matheran, and Panchgani. The greatest time to visit Maharashtra is during the monsoon season.
7. West Bengal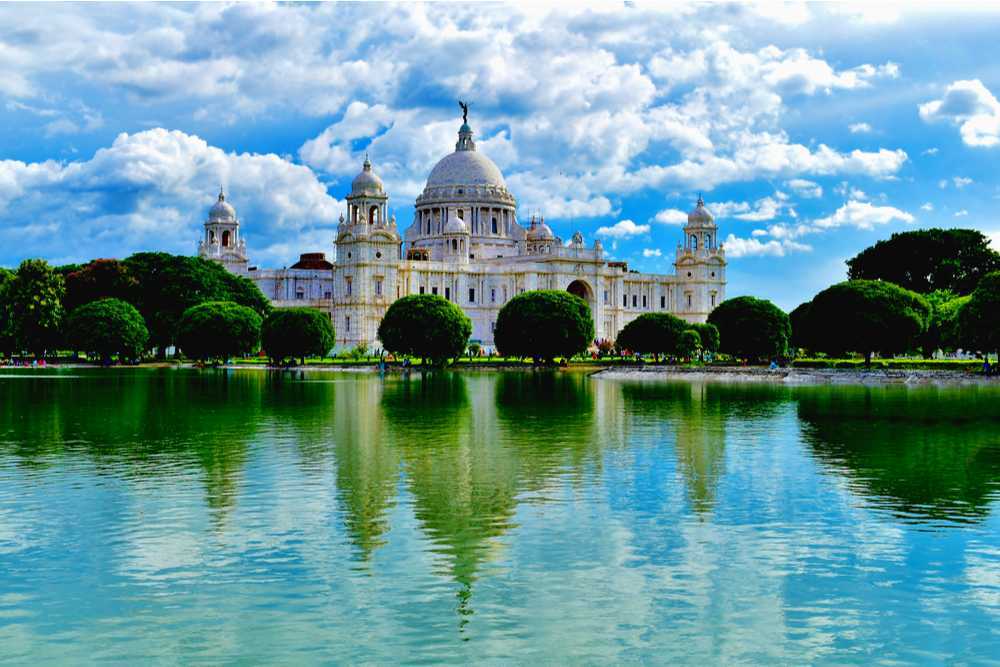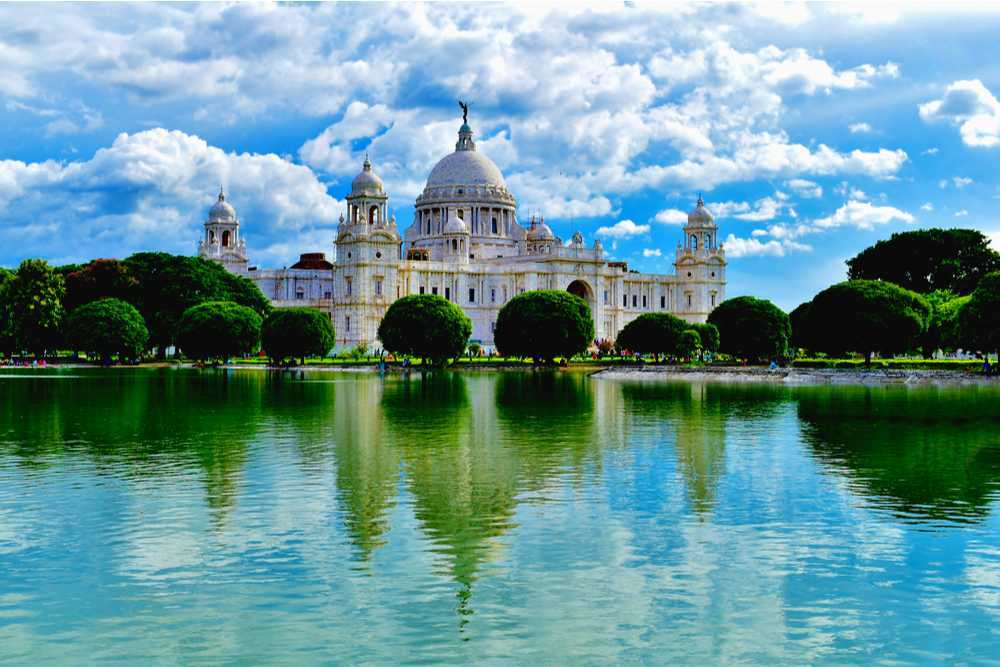 West Bengal is one of the most popular tourist destinations in India because of its stunning natural surroundings and rich history. Around 29 million tourists visit West Bengal each year because of its stunning scenery, which includes hypnotic vistas, snow-capped mountains, gushing seas, blossoming tea gardens, vast deltas, lush green forests, abundant animals, historic temples, and majestic British monuments. Some of the prominent tourist destinations in West Bengal include Kolkata, Darjeeling, the Sundarbans, Sandakphu, Kalimpong, and Bishnupur. Read Top 10 Places to visit in Kolkata
8. Delhi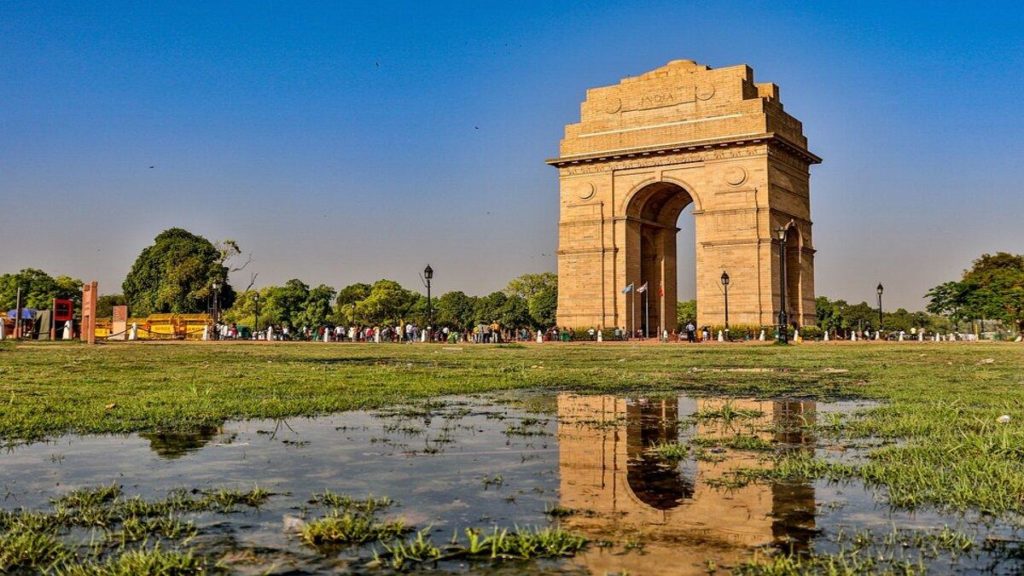 The National Capital Territory of Delhi, which is home to numerous ancient landmarks and mughal monuments, was ranked top in India by foreign tourists in 2015. Numerous political monuments, British colonial architecture, and Mughal structures including the Qutub Minar, Humayun's Tomb, Safdarjung's Tomb, and Purana Qila are among New Delhi's most well-known attractions.
9. Rajasthan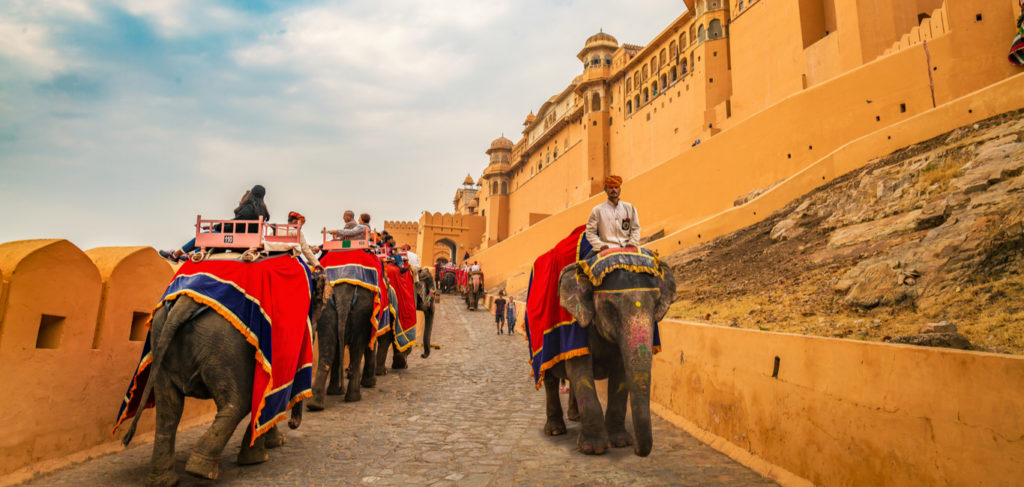 Millions of foreign visitors come to Royal Rajasthan from all over the world. The most well-known tourist destinations in India for foreign visitors are the Thar Desert of Rajasthan, the largest live forts, and the exquisite palaces of Rajasthan.
10. Kerala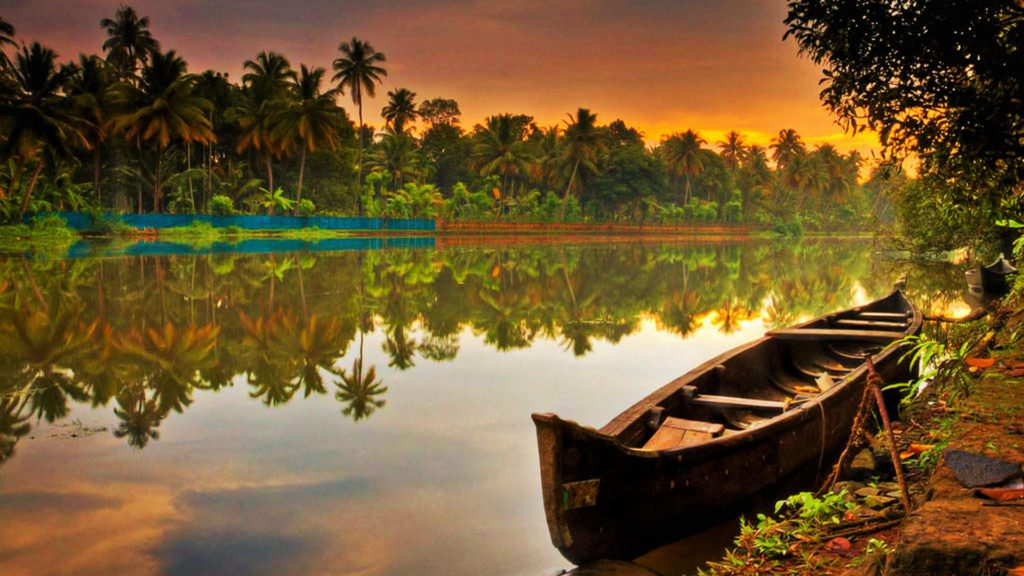 Kerala is well known for its backwater tourism, which National Geographic has ranked as one of the top 10 paradises in the world. Beautiful backwaters, Kerala's ecotourism programmes, Hindu temples, and the wildlife reserves at Periyar and Eravikulam are also popular tourist attractions.
11. Goa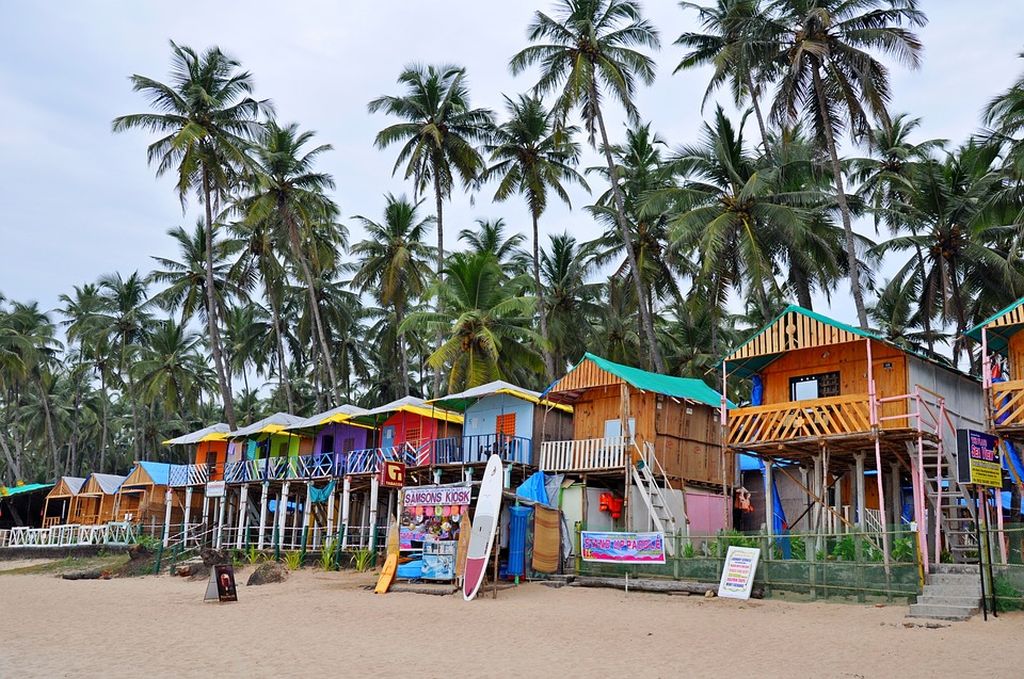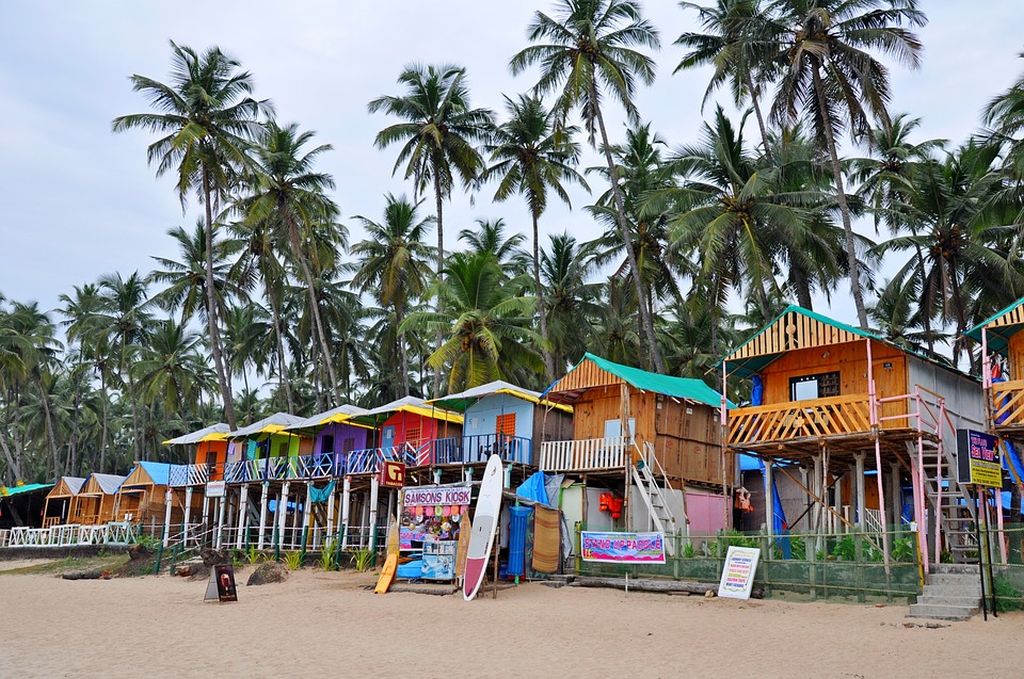 Many foreign visitors choose Goa as one of their top tourist spots in India. Excellent beaches, the Basilica of Bom Jesus, the Goa Carnival, Goa's churches and convents, Hindu temples, and the country's best floating casino are among well-known attractions in the state.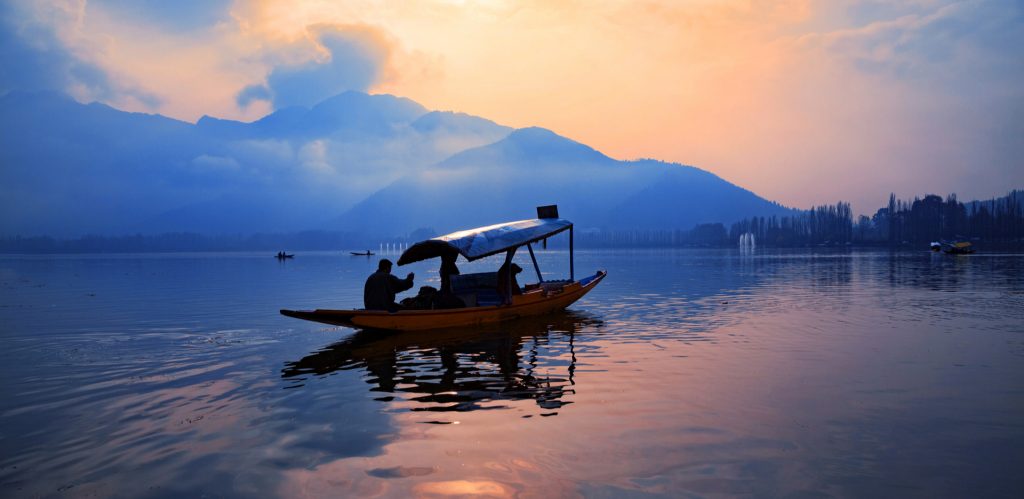 Jammu & Kashmir, one of the most famous tourist destinations in India, is known for its snow-capped Himalayas, interesting lakes, important pilgrimage sites, and breathtaking meadows. A vacation to Kashmir, also known as "Paradise on Earth," offers the chance to experience heaven on earth. Kashmir, which is in the north of the Indian subcontinent, is a multifaceted diamond that changes colour with the seasons. Tourists can take advantage of the mild slopes and winter sports like skiing, sledding, and tobogganing when the mountains are covered in snow. Every soul is drawn to Kashmir's various pleasures in the spring and summer because of the shimmering lakes and clear skies. In fact, the tourist destinations in Kashmir are arguably among the most well-known in all of India.
Check Kashmir Tour Packages – Click Here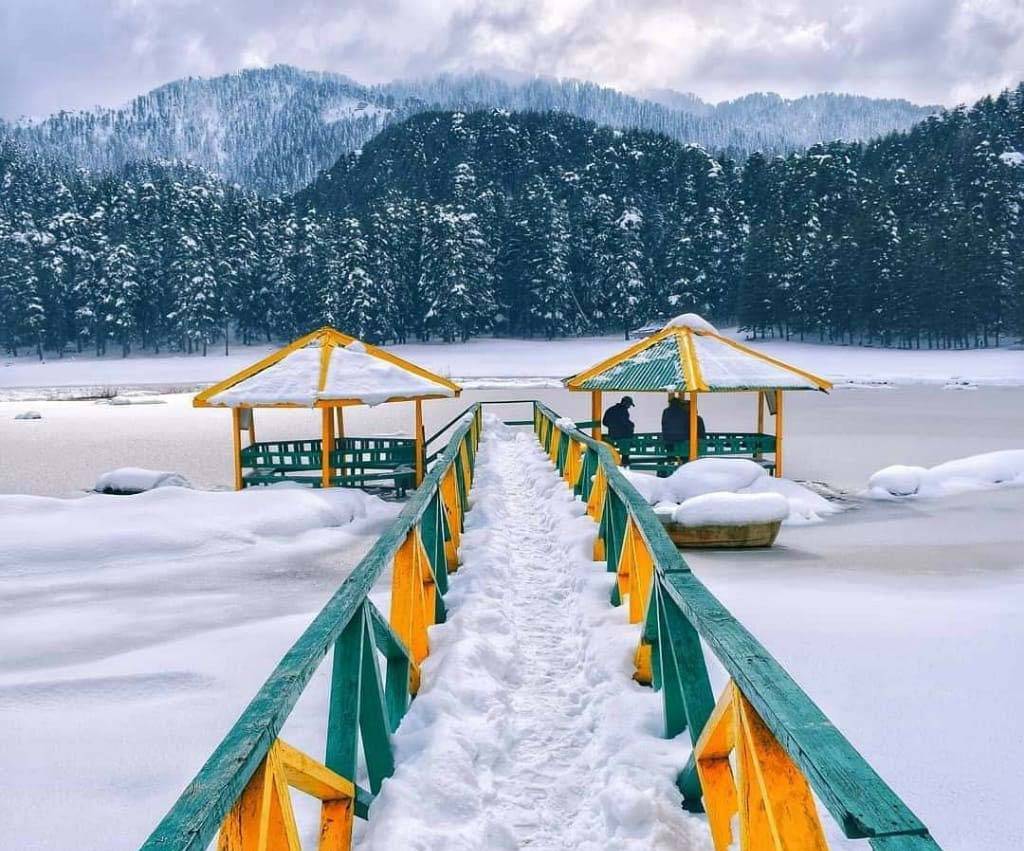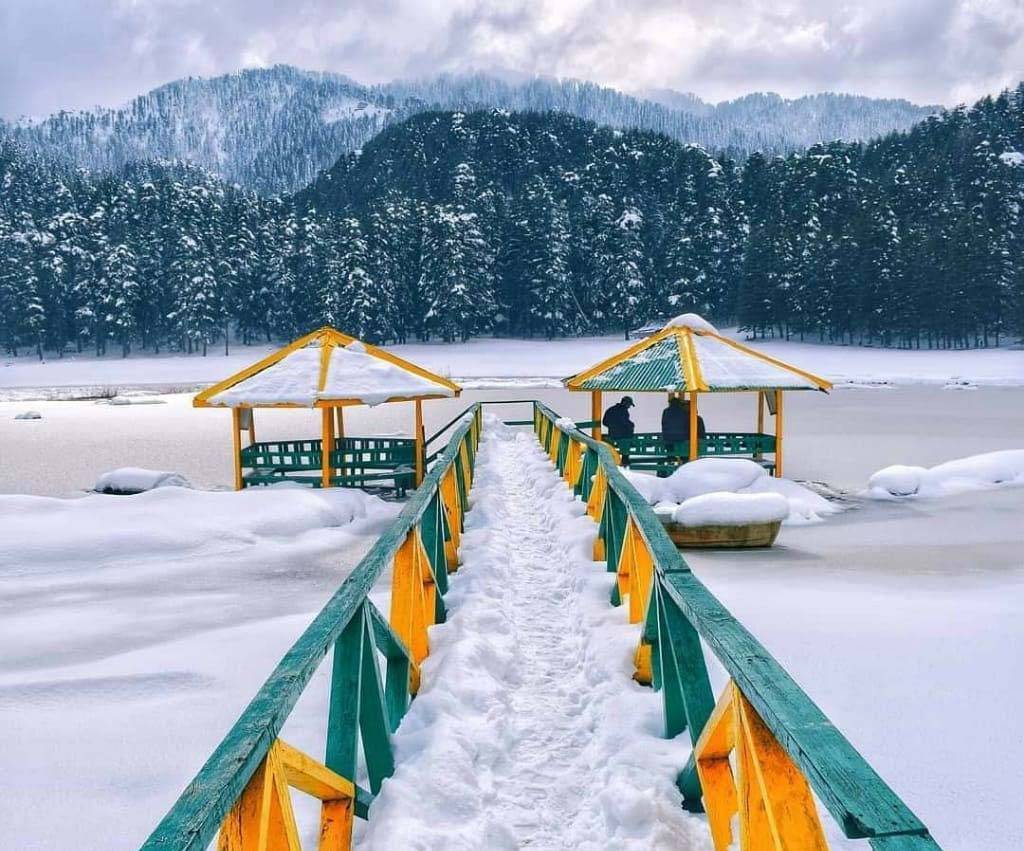 Himachal Pradesh is the pinnacle of art. Old traditions, rugged mountains, flowing streams, deep valleys, dense pine woods, snow-covered mountains, UNESCO world heritage sites, and more are all gifts of the landscape.
All year long, both domestic and foreign tourists are drawn to the area by its distinctive topography. Due to its proximity to Jammu & kashmir, Ladakh, Punjab, and Uttrakhand, this region experiences cold winters from October to February and warm days from March to June.
Check Himachal Tour Packages – Click Here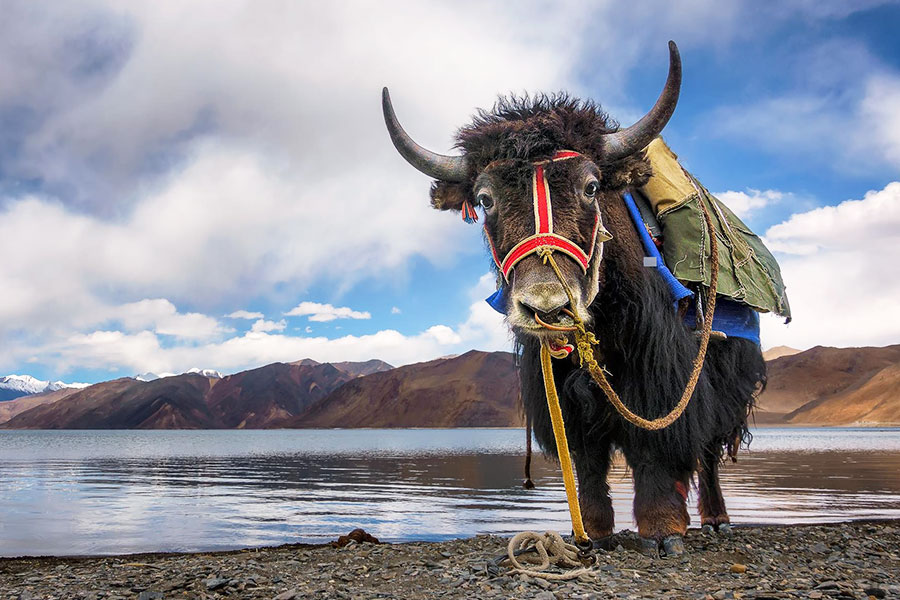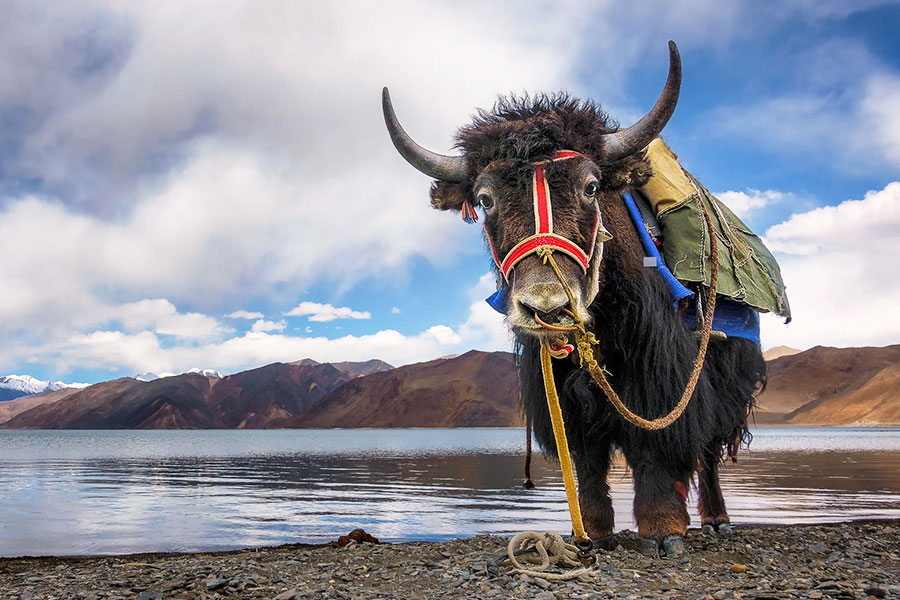 The blue sky, snow-capped peaks, and desolate grandeur of Ladakh, India, have drawn intrepid tourists for years. Since the 1970s, when the area was made accessible to tourists, the picturesque location has continued to have its allure. Since then, Ladakh has been a popular destination for lovers of hiking and mountaineering. The surrounding stunning mountains and rocky terrain combine to create an unusual concoction for adventure seekers. Here is everything you need to know before deciding to take off for the country of Buddhist monasteries and valiant people. Understanding that you need at least a week to adjust to the altitude and enjoy your trip to Ladakh is crucial.
Check Ladakh Tour Packages – Click Here