대한민국에서 출발하는 라다크, 인도 여행 패키지를 만나보세요. 라다크는 인도 북부에 위치한 아름다운 지역으로 높은 산과 자연 경관이 눈을 끄는 곳입니다. 이곳에서는 다양한 야외 활동과 문화 체험을 즐길 수 있습니다. 저희는 라다크 여행을 위해 필요한 모든 것을 제공합니다. 대한민국에서 라다크 여행을 계획 중이시라면, 저희와 함께 인생 최고의 추억을 만들어 보세요.
Discover the beauty of Ladakh, India with tour packages from South Korea. Located in the northern part of India, Ladakh boasts stunning high-altitude mountains and breathtaking natural scenery. This region offers a wide range of outdoor activities and cultural experiences. We provide everything you need for a memorable trip to Ladakh. If you're planning a trip from South Korea to Ladakh, join us and create unforgettable memories.
Ladakh India Holiday Packages
Best Selling Ladakh India Tour Packages
Featured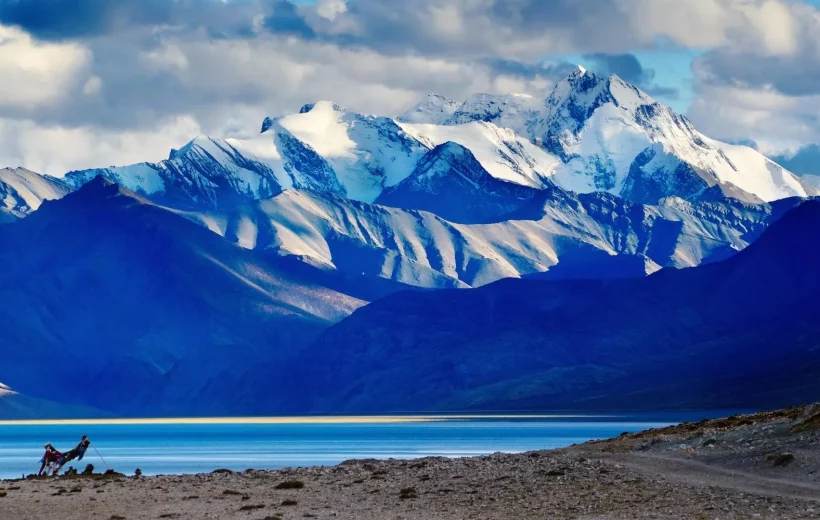 Holidays Hunt is a local travel agency in Jammu and Kashmir, India that offers Ladakh India holiday and tour packages to our Korean tourists. We are registered with the Government of India and have years of experience in the travel industry. Our team of travel experts provides personalized itineraries and top-notch services to ensure a memorable and hassle-free trip. With Holidays Hunt, you can explore the natural beauty, cultural richness, and adventure activities that Ladakh India has to offer. Contact us today to plan your dream trip!
Holidays Hunt는 인도 재무와 카슈미르의 지역 여행사로서 한국 관광객을 위한 라다크 인도 휴가 및 여행 상품을 제공합니다. 저희는 인도 정부에 등록된 여행사로서 여행 산업에서의 다년간의 경험을 보유하고 있습니다. 저희의 여행 전문가들은 맞춤형 일정 및 최상의 서비스를 제공하여 잊지 못할 여행을 만들어드립니다. Holidays Hunt와 함께 라다크 인도가 제공하는 자연의 아름다움, 문화의 풍부함 및 모험 활동을 탐험해보세요. 당신의 꿈을 이룰 여행을 계획하려면 지금 저희에게 연락해보세요!