Doodhpathri, a hidden gem nestled in the pristine valleys of Kashmir, is a destination that will leave you spellbound with its untouched beauty. Located at a distance of approximately 42 kilometers from Srinagar, Doodhpathri offers a serene and idyllic retreat for nature lovers and adventure enthusiasts alike. In this article, we will guide you through the enchanting journey from Doodhpathri to Srinagar, providing all the essential details you need to plan an unforgettable trip.
How to Reach Doodhpathri:
By Road: Doodhpathri is well-connected by road to Srinagar. You can hire a taxi or take a shared cab from Srinagar to reach Doodhpathri. The scenic drive takes approximately 2 hours.
By Public Transport: Local buses and shared cabs are also available from Srinagar to Doodhpathri. Check the timings and availability in advance.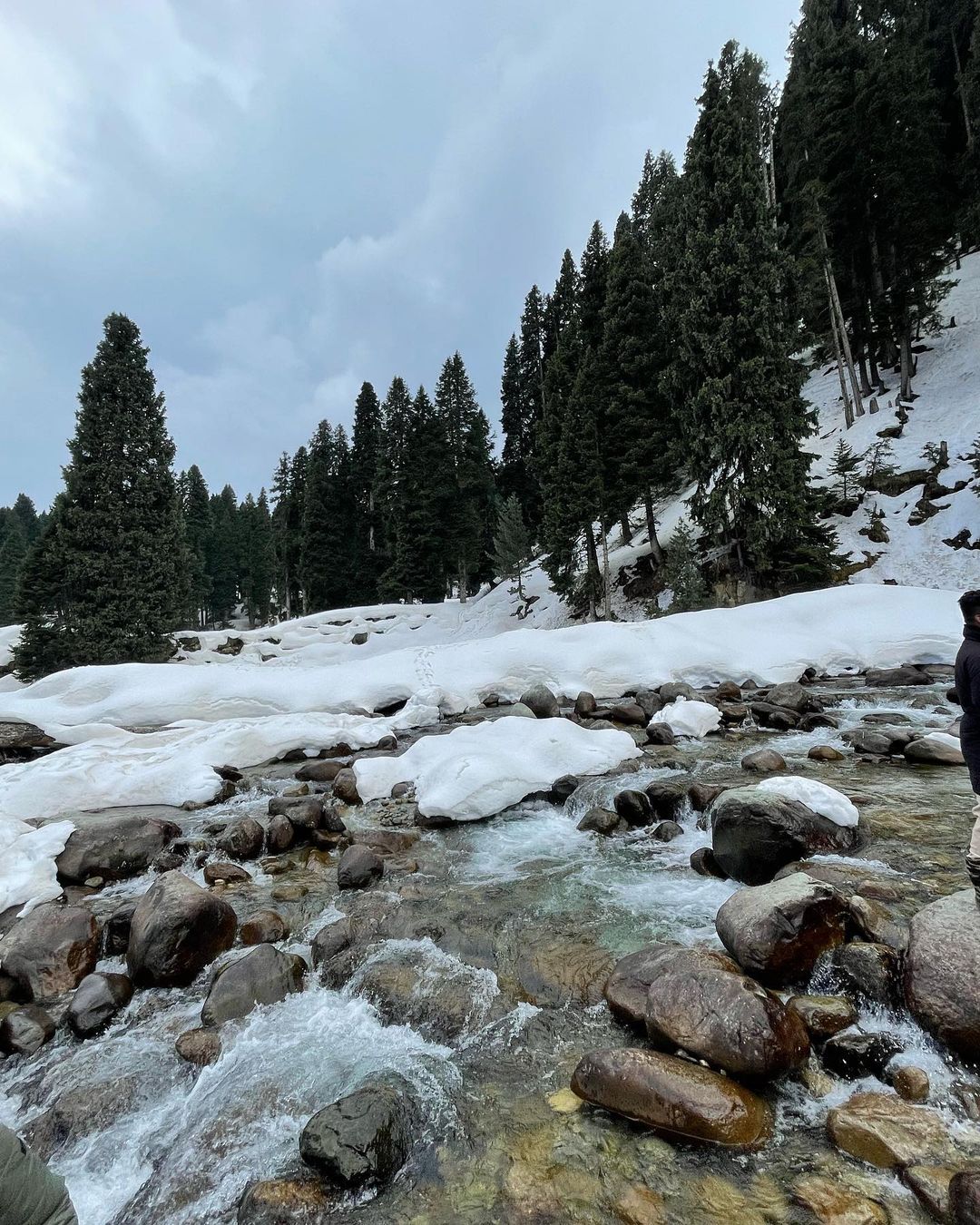 Best Time to Visit Doodhpathri:
Spring and Summer (April to September): These months offer pleasant weather with blooming meadows and vibrant flowers. The temperature ranges from 15°C to 25°C, making it ideal for outdoor activities and picnics.
Autumn (October to November): Witness the breathtaking fall colors as the leaves change, creating a picturesque landscape.
Winter (December to March): Doodhpathri transforms into a winter wonderland, covered in a blanket of snow. It offers a unique experience for snow enthusiasts, with activities like snowboarding, skiing, and snowball fights.
Things to Do in Doodhpathri:
Explore the Meadows: Take a leisurely stroll through the lush green meadows of Doodhpathri, surrounded by snow-capped mountains and crystal-clear streams.
Picnic by the River: Set up a picnic spot near the gurgling river and enjoy a relaxing day amidst nature's tranquility.
Horse Riding: Embark on an exciting horse ride across the meadows and immerse yourself in the scenic beauty of Doodhpathri.
Trek to Tatakooti Peak: Challenge yourself with a trek to Tatakooti Peak, which offers panoramic views of the surrounding valleys and snow-capped peaks.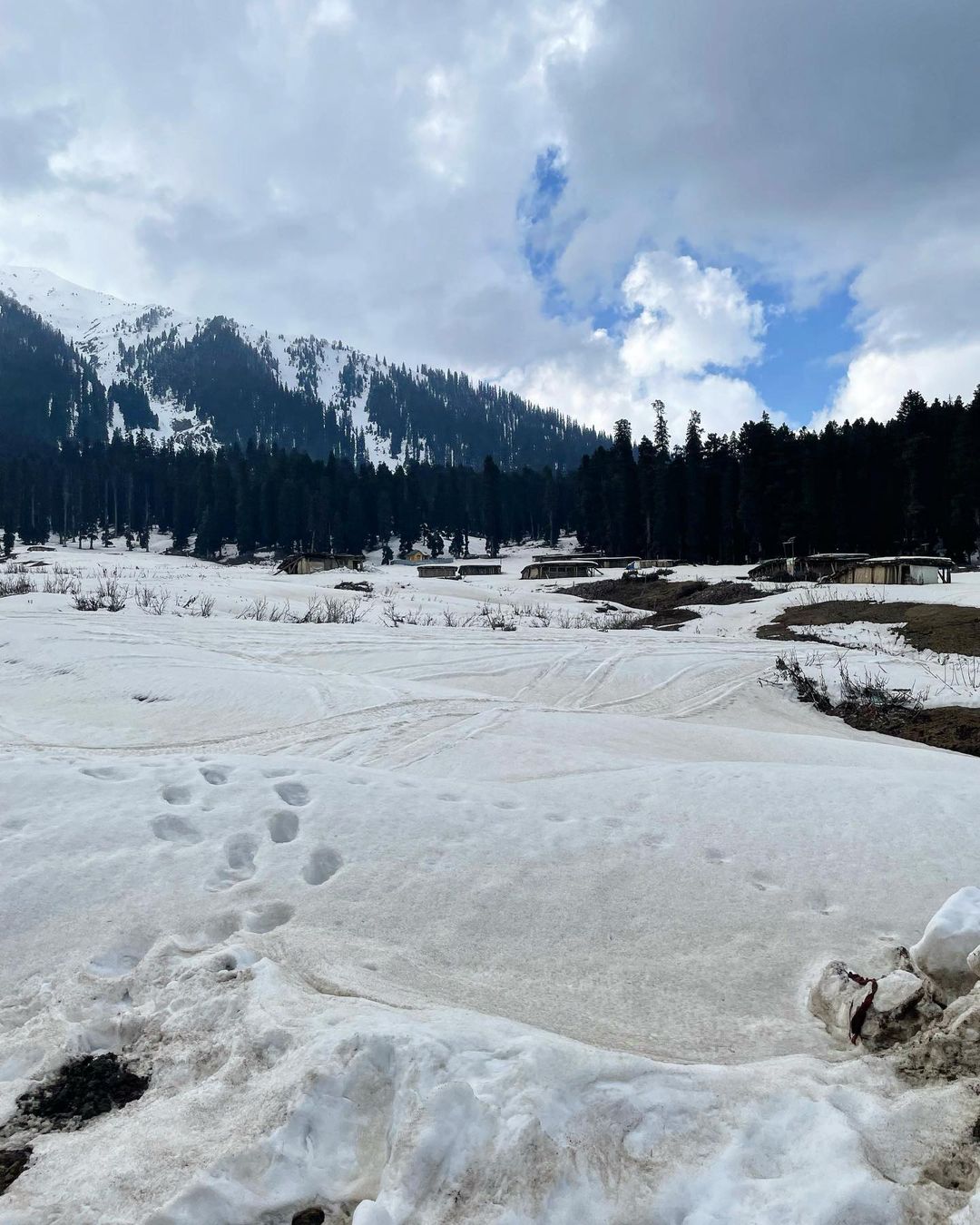 Hotels in Doodhpathri:
Doodhpathri has limited accommodation options, mainly in the form of guesthouses and homestays. Make sure to book in advance to secure your stay.
Alternatively, you can choose to stay in Srinagar, which offers a wide range of hotels and resorts catering to different budgets and preferences. Srinagar is a convenient base for day trips to Doodhpathri.
Doodhpathri in Winter:
Winter transforms Doodhpathri into a magical winter wonderland. The entire landscape is covered in a pristine layer of snow, offering a serene and breathtaking experience.
Engage in snow activities like snowboarding, skiing, and building snowmen. Be prepared for cold temperatures and make sure to carry appropriate winter clothing.
Conclusion
A journey from Doodhpathri to Srinagar is a mesmerizing experience that showcases the beauty of Kashmir's valleys and mountains. Whether you visit in spring, summer, autumn, or winter, Doodhpathri will leave an indelible mark on your heart. From its picturesque meadows to thrilling snow adventures, Doodhpathri offers a tranquil escape from the bustling city life of Srinagar. So pack your bags, embrace the natural splendor, and embark on an unforgettable journey to Doodpathri, where nature's tranquility awaits.
Note: It is advisable to check the local travel restrictions, weather conditions, and safety guidelines before planning your trip to Doodhpathri and Srinagar. Respect the local culture and environment, and practice responsible tourism to ensure a memorable and sustainable travel experience.