Holidays Hunt Travel Providing All Type Luxury and Non Luxury Tempo Traveller Rental Service Since 2010 in Jammu and Kashmir. We Believe Only In Client Satisfaction By Providing All Committed and Traveler Need full Services During His Journey Because we Know Well If Client will be Fully Satisfied Then They will 100% Recommended us in All Known Peoples. Tempo Traveller Hire in Jammu and Kashmir tour we arrange on rent as per required members Tempo Traveller.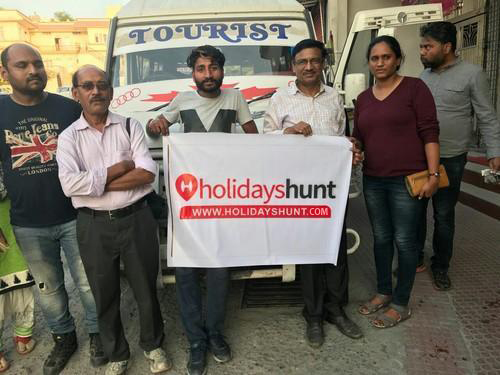 These supplementary Tempo Travellers Kashmir are best unsuitable to Travellers for rent because we are particular in regulated by best services to you for your tour by tempo Travellers in Jammu and Kashmir. If you are arranging for a tour from Jammu to Katra, Jammu to Srinagar (Kashmir), Katra to Srinagar (Kashmir), Srinagar to Jammu we can provide you best suited tempo Traveller on rent at Jammu and Kashmir. We can arrange a Tempo for your tour according to the number of person you are traveling together.
We provide all types of tempo like A/C and non A/C are also available. Tempo Traveller in Jammu and Kashmir is mostly use for family and group tour packages and tempo is best option for satisfaction and secure journey. If you are going on long trips, Tempo Traveller is the best experience.
We have all types of tempo travellers in Jammu and Kashmir 12 Seater Tempo Traveller, 14 Seater Tempo Traveller, 17 Seater Tempo Traveller.