Nestled in the foothills of the Himalayas lies the tranquil Laida Village in Himachal Pradesh. This sleepy hamlet is a hidden gem that offers visitors a chance to escape the hustle and bustle of modern life and immerse themselves in the beauty of nature.
Laida Village is located in the Kullu district of Himachal Pradesh and is surrounded by towering mountains and lush green forests. The village is home to a small population of locals who live a simple and traditional way of life. The village is famous for its apple orchards, which provide a livelihood for many of the villagers.
One of the main attractions of Laida Village is its serene and peaceful environment. The village is far away from the chaos and noise of the cities and is an ideal destination for those looking for a quiet retreat. Visitors can take leisurely walks through the apple orchards, explore the nearby forests, or simply sit by the river and listen to the sounds of nature.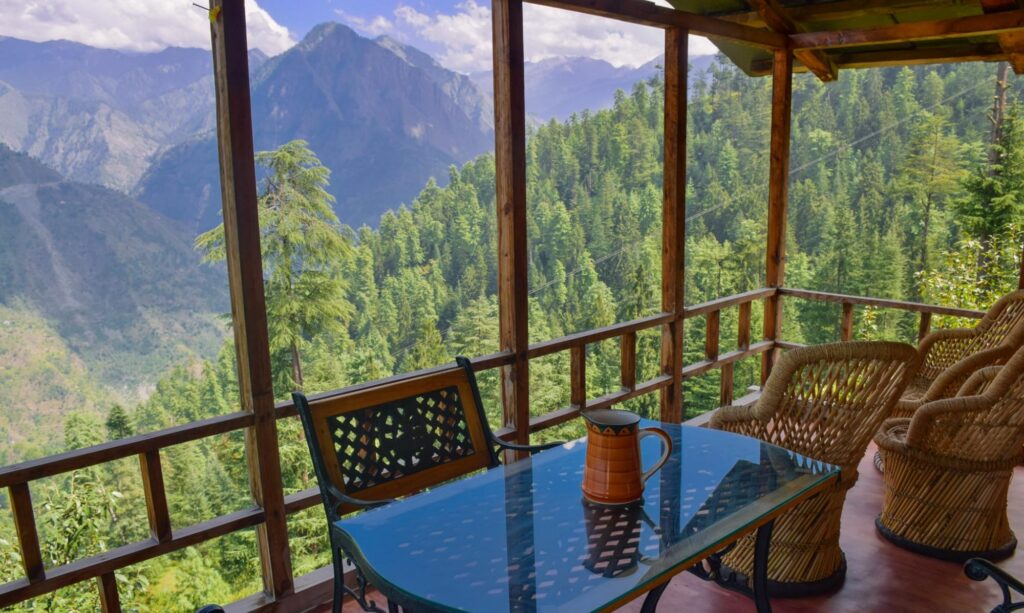 Another attraction of Laida Village is its rich cultural heritage. The village is home to several ancient temples and shrines, which are a testament to the deep spiritual roots of the local community. Visitors can witness traditional ceremonies and rituals that have been passed down through generations.
For those who are adventurous, Laida Village offers several opportunities for trekking and hiking. The nearby mountains provide a challenging terrain for experienced hikers, while the forests are perfect for beginners. The village is also a great base for exploring the surrounding areas, including the famous Rohtang Pass and the picturesque town of Manali.
In conclusion, Laida Village in Himachal Pradesh is a perfect destination for those who are looking for a peaceful and serene escape in the midst of nature. With its stunning natural beauty, rich cultural heritage, and opportunities for adventure, Laida Village is a must-visit destination for anyone traveling to Himachal Pradesh.