In Kashmir, places like Pahalgam and Srinagar are stunning. You should not skip Sonamarg and Gulmarg. However, were you aware of the enigmatic legends surrounding these Kashmiri caverns?
Kashmir's Kalaroos Caves: Secret Tunnel to Russia
The Kalaroos caves in north Kashmir's Kupwara are around 130 km from Srinagar, the region's summer capital. Elders consider the caves to be a link between the Kashmir Valley and Russia.
The phrase "oeQil-e-Roos," which in this context refers to a Russian Fort, is where the name of the Kalaroos village derives from. Between the towns of Lashtyal and Madhmadu is where you'll find the Kalaroos caverns. "In the village of Lashtyal, there is a huge stone called Satbaran. The seven doors on the stone are referred to as Sath Barr ".
Some believe it was a temple in the ancient era where the Pandavas used to worship, with idols placed on all seven doors.
The doors, according to the locals, represent seven different routes leading to Russia and other nations. One of the Kalaroos caves has a distinct gap for entry, however due to the numerous steep slopes inside, some areas require expert technique to navigate.
Once you enter the cave you feel the air much cooler and darkness at its extreme

Local Said
Our ancestors are said to have entered the caves, but they were unable to travel very far because their lights would run out of oil. According to some stories, there are streams inside that can't be crossed because there aren't any bridges.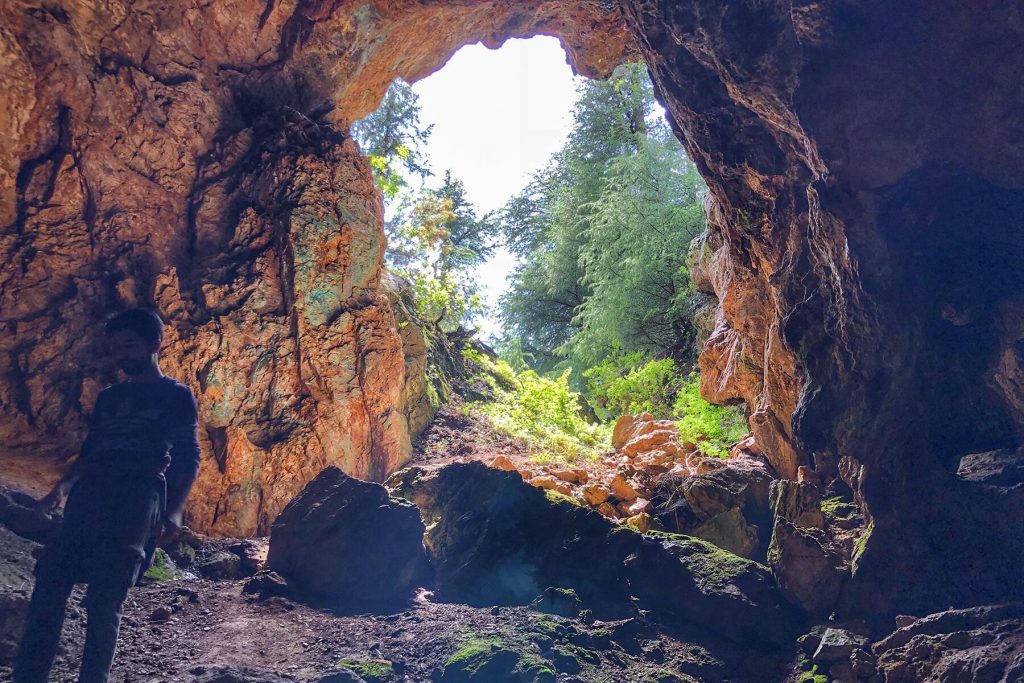 Notably, American explorers Eric Fries and Amber explored three caverns in 2018 and travelled to their respective termination points. They raised the prospect that the two caves might have formerly been connected. One of the two caves is moving uphill, while the other is moving downward. Their azimuths and heights are comparable for the two of them.
No one, however, has been able to definitively determine if what the people believe is a myth or a fact. Whatever the situation, the residents of Kalaroos have a link to Russia.
Kashmir Kashmir Tour Packages
Holidays Hunt Travel, one of the best tour and travel agency in Jammu and Kashmir, provides Kashmir tour packages. Please call or whatsapp +91-94199-15255 or visit our website holidayshunt.com
Jammu and Kashmir Travel Guide
Here is an informative Kashmir travel guide. Learn about the tourist attractions, things to do, where to stay when holidaying in Kashmir. Read More