Those who have been to Ladakh must have seen the remarkable yellow stone signs with safety warnings painted in black. From witty remarks to inspirational quotes, the signs narrate a very interesting tale – all with a hint of humour. They actually have the potential to slow one down, just to read the message and laugh out loud!
The signs have been put up by the Border Roads Organisation (BRO) as a part of Project Himank, which was started in August 1985. The project was introduced in Ladakh for construction and maintenance of roads and other infrastructure requirements in the region. This included some the world's highest motorable roads across the Khardung La, Tanglang La and Chang La passes.
And today, all thanks to the Himank workers, a road trip to Ladakh has a lot of humour to accompany the picturesque beauty. Better known as the 'The Mountain Tamers', they surely took their witty sense of humour to work when they were painting these signs. Like this one – Stupid People Ending Everyone's Days (SPEED).
Hilarious, thought-provoking, and extremely essential – here are the funniest ones:
Who Will Drive Fast After This One?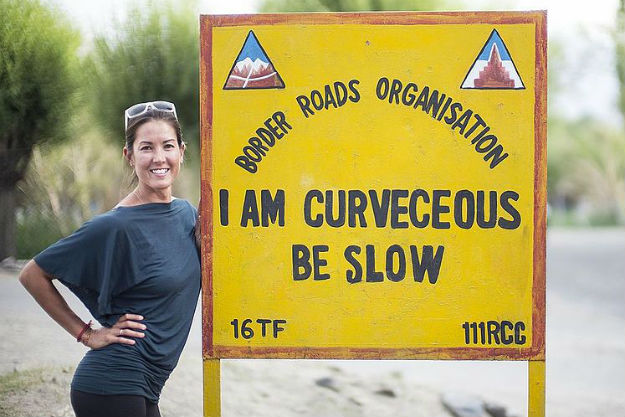 Okay!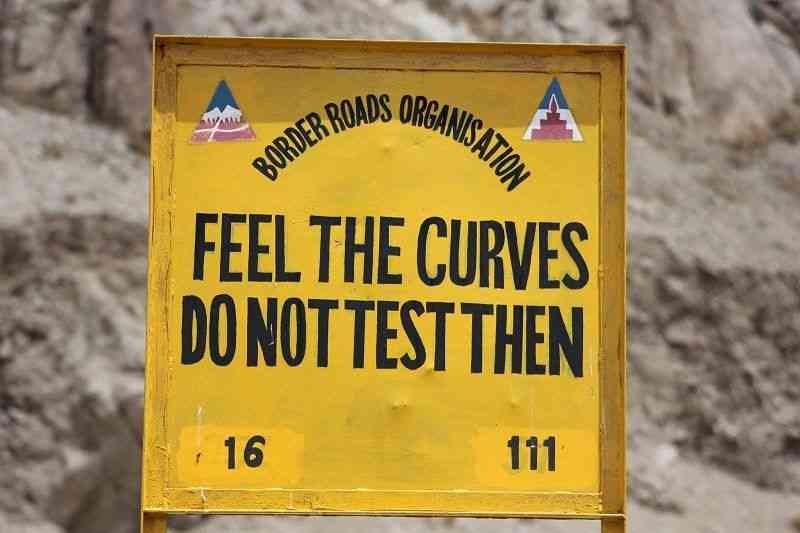 LOL!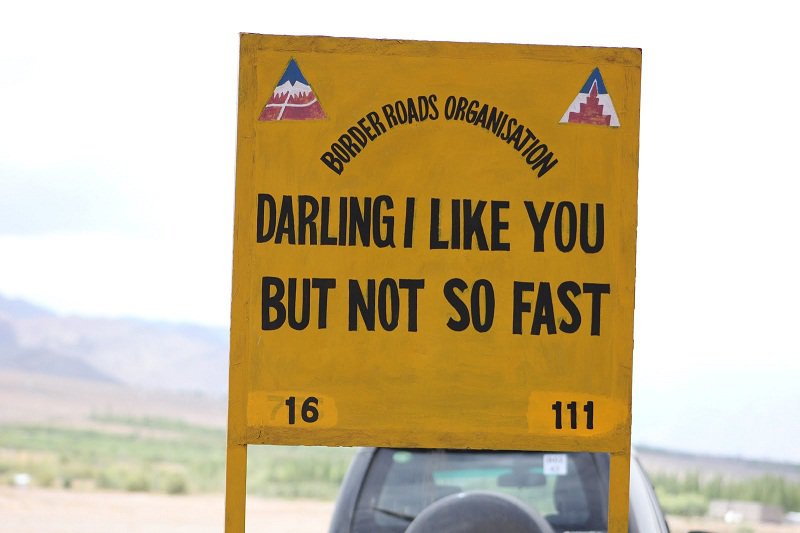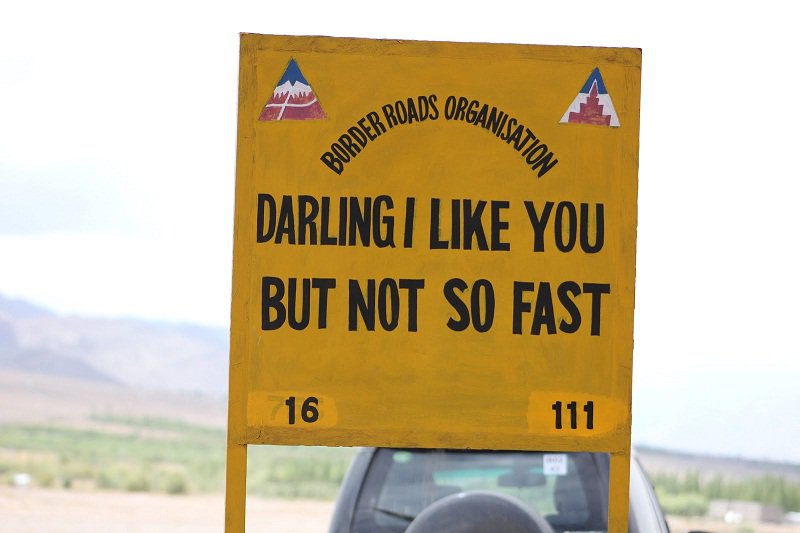 Thank God
Ah! The Poetry: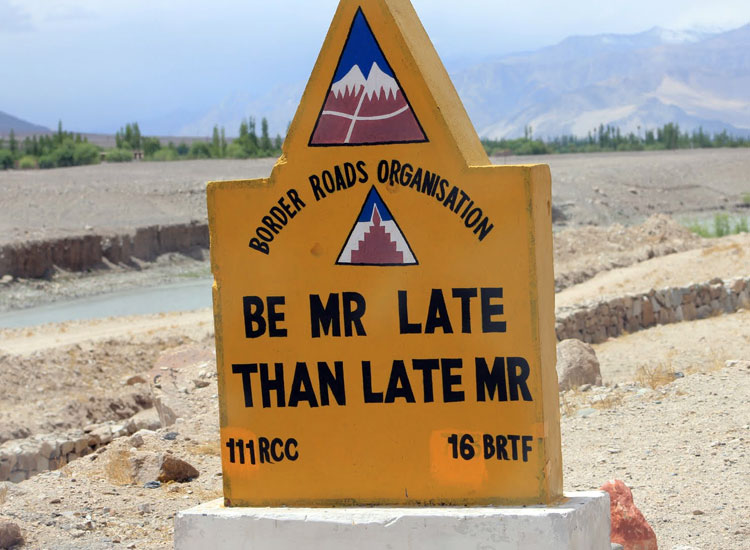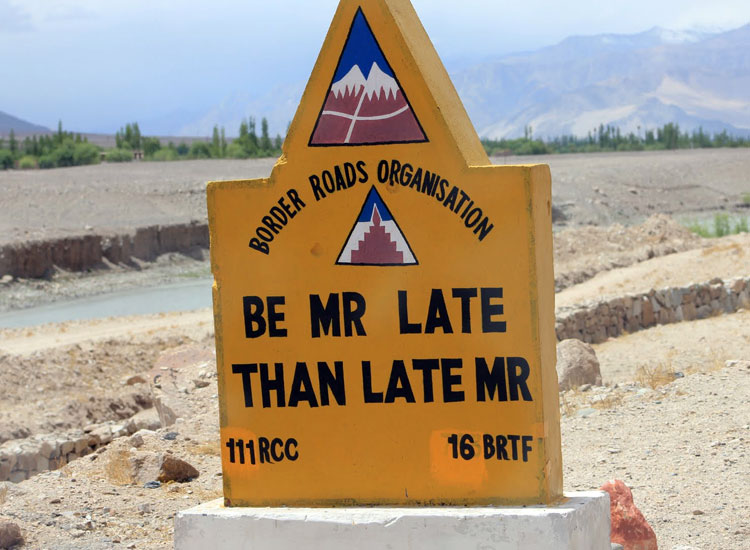 The Best!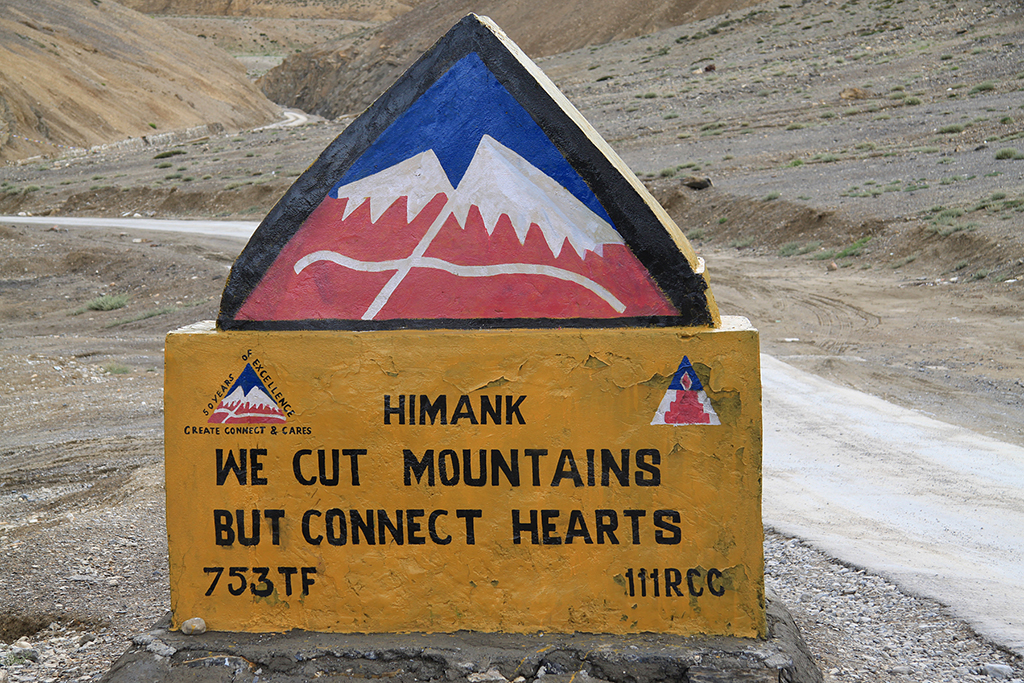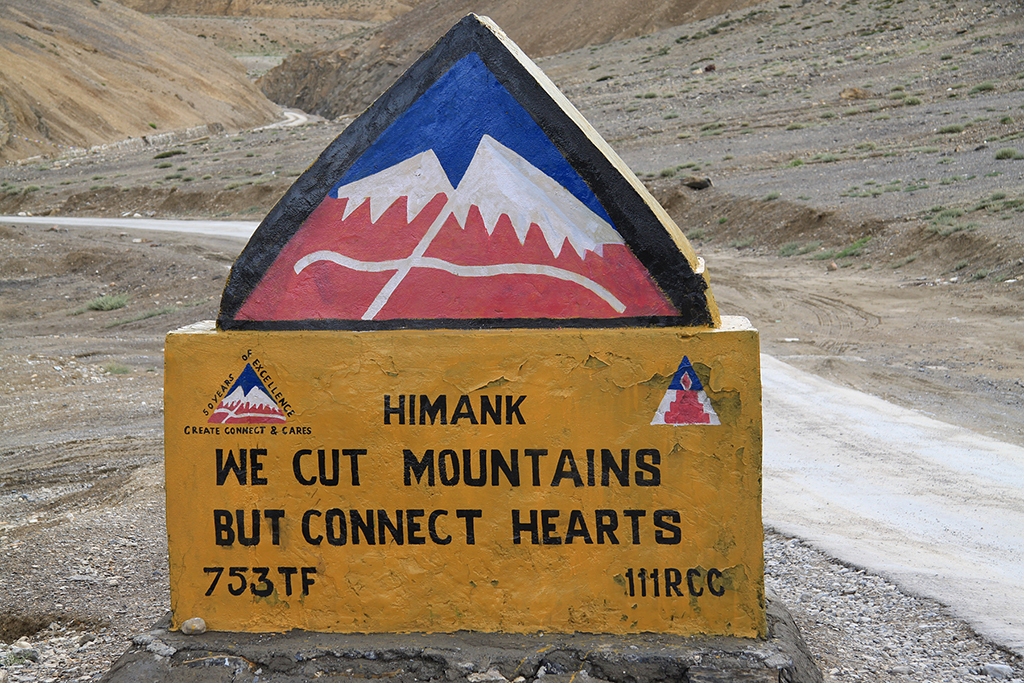 Just Please Don't!
Visit HolidaysHunt.com or Call us on 9419915255 for Kashmir Tour Packages