The picturesque hill station of Dalhousie in Himachal Pradesh received its first snowfall of the season on 16 October, transforming the landscape into a winter wonderland. The snowfall, which began in the early hours of the morning, continued throughout the day, blanketing the town in a thick layer of white.
The sudden change in weather brought cheer to tourists and locals alike. Visitors were seen enjoying snowball fights, building snowmen, and capturing the stunning scenery on their cameras. The snowfall also brought a welcome respite from the biting cold, as temperatures dipp
"It's so beautiful here," exclaimed one tourist from Delhi, as she admired the snow-covered trees and rooftops. "We've been waiting for the snowfall, and it's even more magical than we imagined."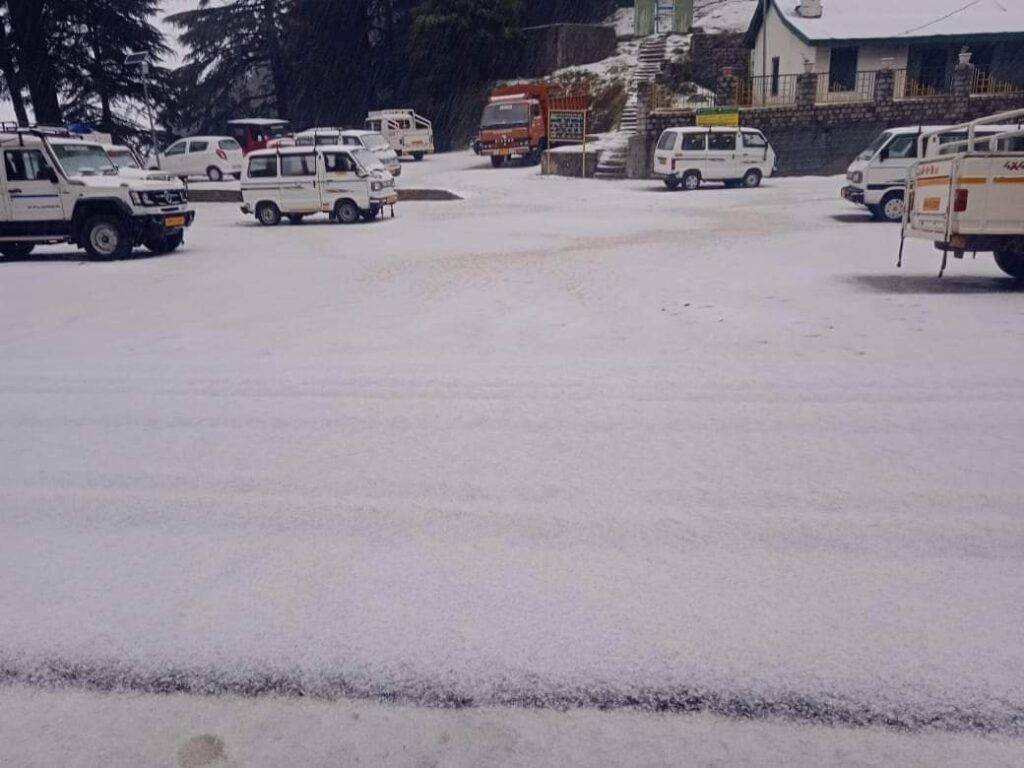 Local businesses, particularly hotels and restaurants, are also anticipating a surge in tourism following the snowfall. "The snowfall is always a blessing for us," said a hotel owner in Dalhousie. "It brings in more tourists and helps boost the local economy."
The snowfall is expected to continue for the next few days, with the meteorological department predicting more snow in the higher reaches of Himachal Pradesh. Tourists are advised to take necessary precautions and wear warm clothing while venturing out.
With its charming colonial architecture, serene natural beauty, and now, a fresh coat of snow, Dalhousie is poised to be a popular winter destination this year. The town offers a variety of activities for visitors, including trekking, sightseeing, and simply enjoying the tranquility of the mountains.
So, if you're looking for a winter escape, Dalhousie is the perfect place to experience the magic of snowfall and embrace the beauty of the Himalayas.