Popularly known as the Switzerland of India, Dalhousie enchants you with its beautiful scenic views, picturesque snow-capped mountains, Victorian style majestic British mansions and its mesmerizing natural beauty. Considered one of the favorite tourist destinations for people visiting Himachal Pradesh, this quaint town has an old world charm and pristine air.

Dalhousie is one of the most famous hill stations in Himachal Pradesh and every year, thousands of people throng here for a summer retreat. Situated far away from the buzzing cities, Dalhousie transports you to nature's lap far away from the pollution and monotony of everyday life.
Dalhousie is a high-altitude town spread across 5 hills near the Dhauladhar mountain range in the north Indian state of Himachal Pradesh. It's home to colonial-era buildings, including St. Francis and St. John's churches, which date back to the rule of the British Raj in the 1800s. A trek up Dainkund Peak leads to Pholani Devi Temple. To the north, Subhash Baoli is a peaceful area with pine trees and panoramic views.
Here are some of the best places to visit in Dalhousie:
1. Khajjiar, Dalhousie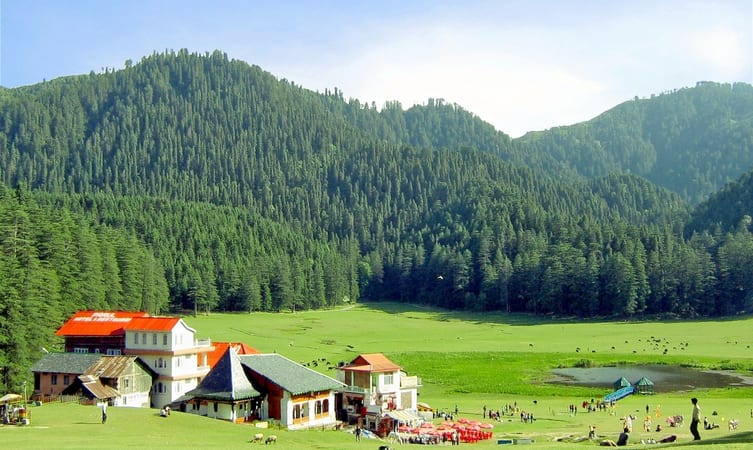 It is not difficult to understand why Khajjiar is often referred to as the mini-Switzerland of India. The wide grassy areas that meet dense forests of deodar and cedar forests, with cottages dotting them at occasional intervals, lend them an appearance similar to the Swiss countryside. If you have seen similar landscapes in movies and magazines, and wished there was such a place closer to home, well, here it is. You can choose to drive during your trip to Khajjiar, but you would be missing a lot of the fun than if you were trekking from Chamba. The beauty that marks the route is well worth the time and effort.
2. Satdhara Falls, Dalhousie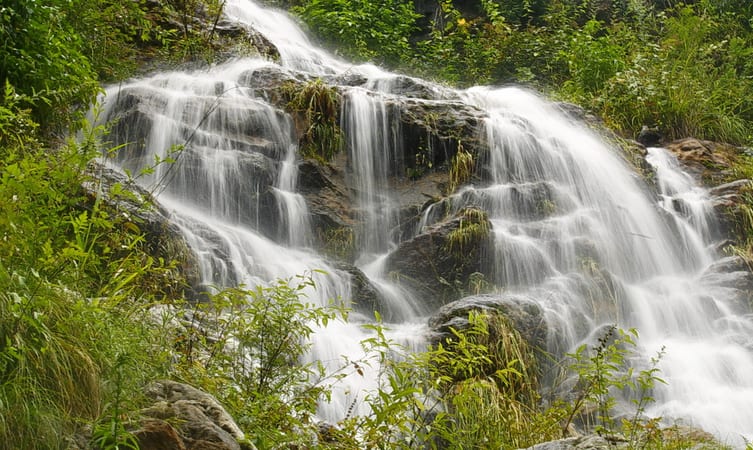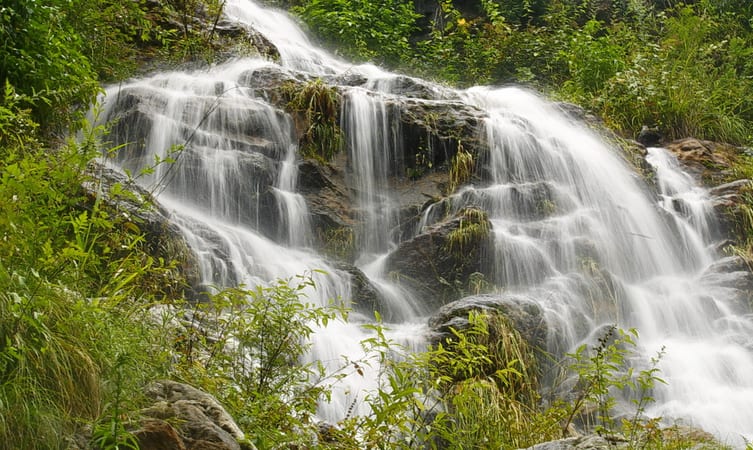 Being situated at 2035 meters over the ocean level, the Satdhara waterfall proffers a tranquil environment and wonderful climate to all its visitors. The term Satdhara signifies 'a blend of seven streams'. The water from this waterfall is said have medicinal properties and healing powers.
The Satdhara falls is based on the Panchpula route and is a beautiful traveller spot to visit with loved ones. It is one of the most prominent places to visit in Dalhousie. One can plan a day picnic with family and friends or just indulge in sightseeing.

Location: Near Panchpula, Pathankot Road,Chatryara, Dalhousie, Himachal Pradesh, 176304

Activities and attractions: Picnic spot, Photography, Sightseeing.
3. St. Patrick's Church, Dalhousie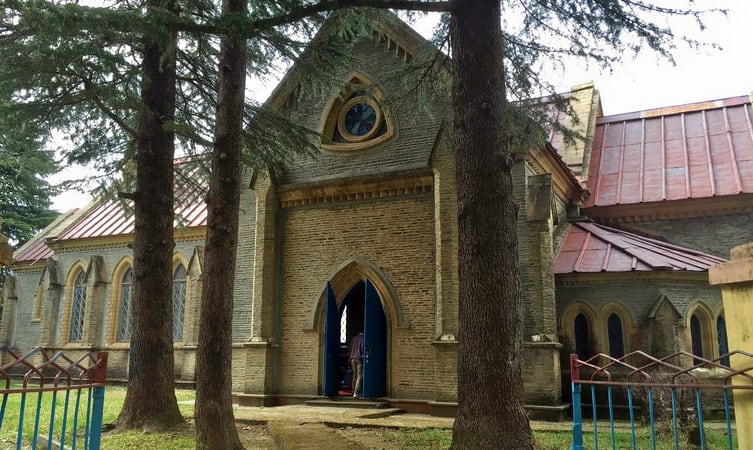 Wondering what places to visit in Dalhousie? Just add St. Patrick's Church to your list. Dalhousie is said to be a melange of nature's beauty and a glimpse of the Victorian era. Approximately at a distance of 2KM from Dalhousie, lies the St. Patrick's Church. It is a 104 years old church, situated on Mother Nature's lap.
This route showcases the beguiling exquisiteness of Himachal Pradesh. Several devotees, tourists and travellers visit the church every year and our awestruck by its splendour. This is a very apt place for photography. One can visit the church any day between 9 AM to 5 PM.
Location: Within a 2 km radius of the main bus stand on military hospital road.
Timings: 7.00 AM – 7.00 PM

Activities and attractions:- Sightseeing, Place of worship
4. Mall Road, Dalhousie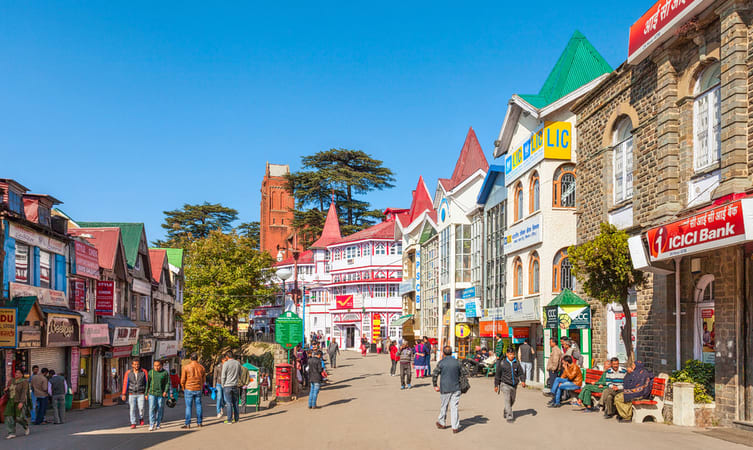 Mall Road is one of the most notable shopping spots in the city, offering a range of merchandise from dolls to Kashmiri shawls. One can find countless eateries, clubs, bars, inns, hotels, banks on the road. Visitors love to spend the day slowly walking along the winding road, taking in pleasing vistas around, shopping for trinkets, and eating their favourite snacks.

It is a good spot to meet with friends and explore tiny gift shops, buy unique handmade items and enjoy the local talent.If you are a fan of coffee, visit the hordes of quaint little coffee shops to satisfy and rejuvenate yourself. It is especially refreshing to delight in these activities in the lap of nature, as the road is located in the midst of numerous tiny hills.

Location: Gandhi Chowk, Dalhousie
Timings: 10 AM to 9 PM
5. Laxmi Narayan Temple, Dalhousie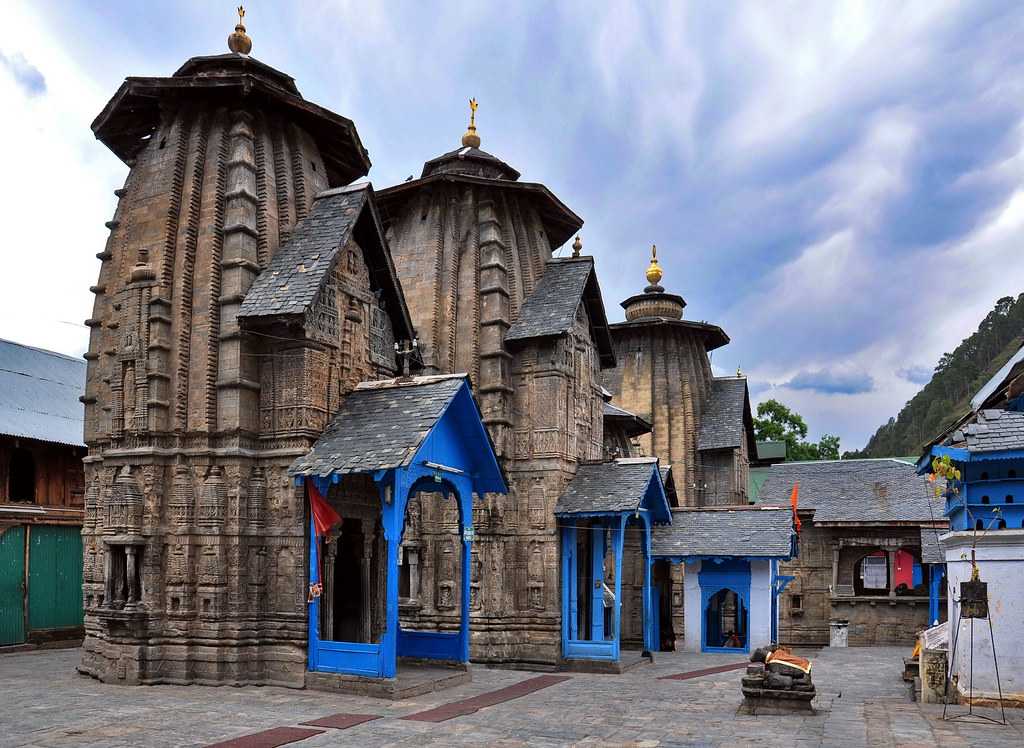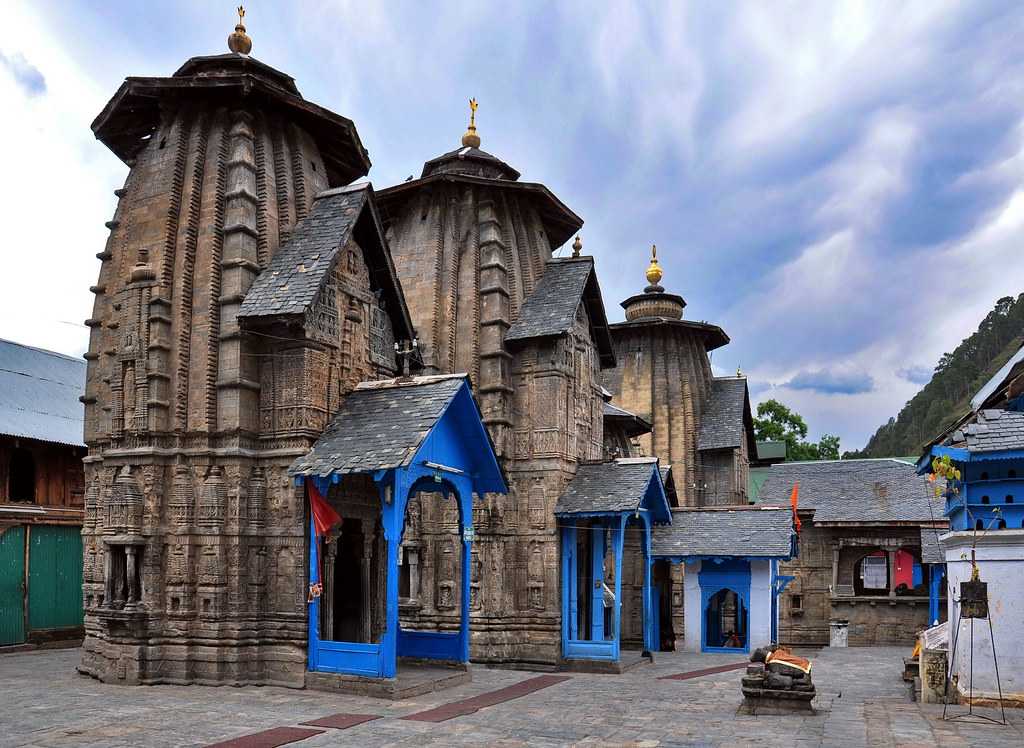 When planning places to visit in Dalhousie, make it a point to add Laxmi Narayan Temple to the list. The fascinating part about this place is that it is an antiquated sanctuary devoted to Lord Vishnu and Lord Shiva. Being built in the Shikhara style by the Kings of Chamba, it is also a major architectural attraction.
The Laxmi Narayan Temple is based in the Chamba district and is one of the highly praised vacation destinations in Dalhousie. It is an abode to three different sanctums like Gauri Shanker Temple, Shiva Temple of Chander-Gupta, and Radha Krishna Temple.

Location: Sadar Bazaar, Dalhousie, Himachal Pradesh 176304
Timings: 6.00 AM – 7.00 PM.

Activities and attractions: Sightseeing, Place of Worship
6. Bara Pather, Dalhousie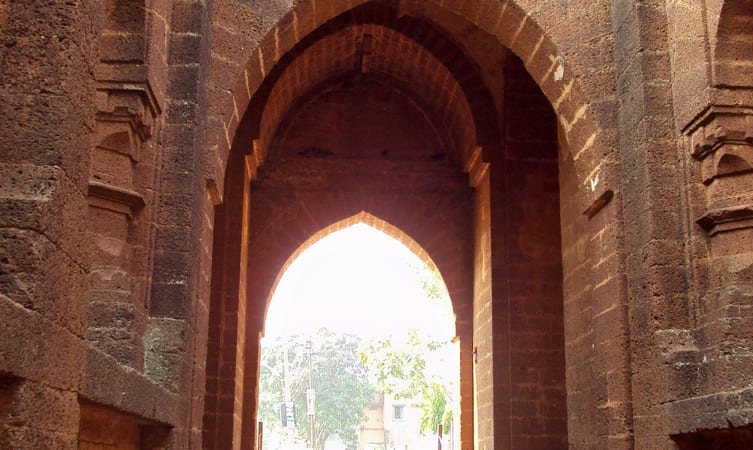 Bara Pather is a very popular destination in the town of Ahla, situated in close proximity of General Post Office, Dalhousie. Take a short break and do visit this place while you are travelling towards the Kalatop Sanctuary. Based amidst the woods, Bara pather is an abode to the pristine Bhulwani Mata Temple.

This Temple is approximately 60 M away from Dalhousie waterworks. The tantalizing panorama here attracts innumerable tourists. Here you can appreciate cool wind amid the hot and sticky summers. It also has a Potato Farm, which is an additional traveller spot.

Location: 4 KM From Dalhousie, On The Way To Kalatop, Dalhousie 176304
Timings: 7.00 AM – 7.00 PM.

Activities and attractions:- Sightseeing
7. Bakrota Hills, Dalhousie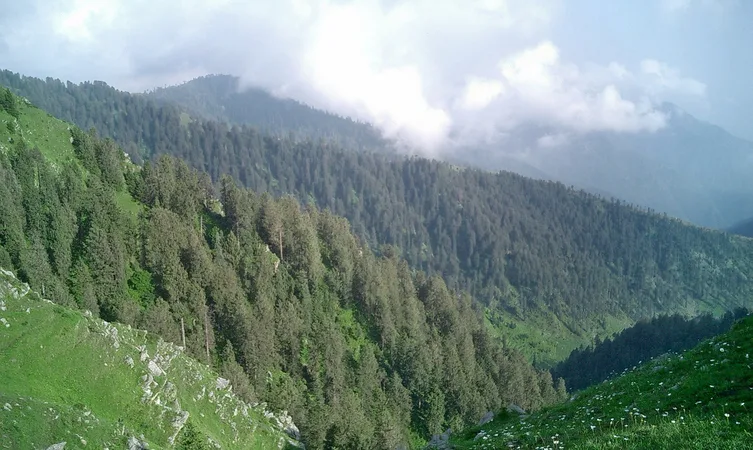 The majestic Bakrota Hills finds its name in the list of popular places to visit in Dalhousie. Located at a distance of only 5 km from Dalhousie, Bakrota Hills offers a scenic view of serene landscapes and lush green Oak, Pine and Deodar trees.
Bakrota Hills offers a splendid view of the snow-capped mountains and makes for a perfect trekking experience. Take a walk down the fascinating and bewitching Bakrota Hills and breathe in the fresh air of this evergreen beauty and unparalleled attraction.
One can consider visiting Bakrota Hills in winters only if one can brave the dipping temperatures. This stunning hill station is covered with white magic all around as it snows moderately during winters. Summers are the perfect season to witness the beauty and serenity of Bakrota Hills.

Summers offers you a matchless beauty of Bakrota when the golden sunshine fills the green spread of alpine, oak and deodar trees, and pleasant temperatures. Indulge in numerous activities like trekking, sightseeing, and photography.
Location: Dalhousie Khajjiar Rd, Potato Development Centre, Ahla, Catchment Ala, Himachal Pradesh 176313
How to reach: Once in Dalhousie, you can hire a taxi, car or bike to visit Bakrota Hills. A taxi will cost you anything around 800 to 1000. A drive offers a chance to see the scenic views on the way. There are numerous public transport options available at a cheaper rate. There are frequent buses that take you around Dalhousie. Going on a local bus from Dalhousie to Bakrota costs you only INR 150 per ticket and gives you an opportunity to interact with the locals.

Activities and attractions: Trekking, Photography, Sightseeing
8. Rock Garden, Dalhousie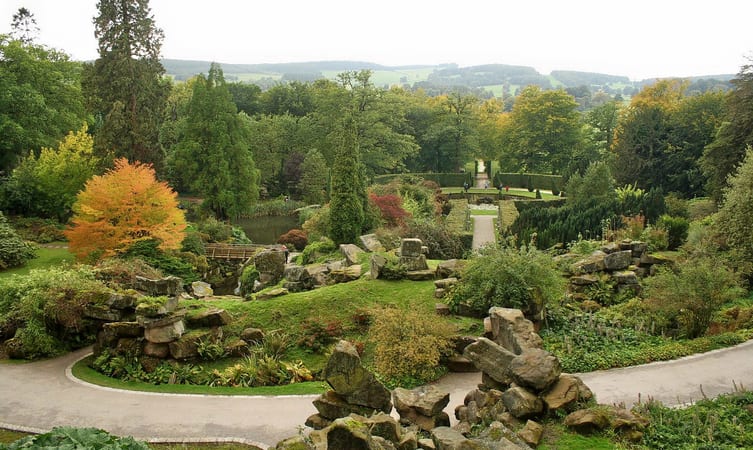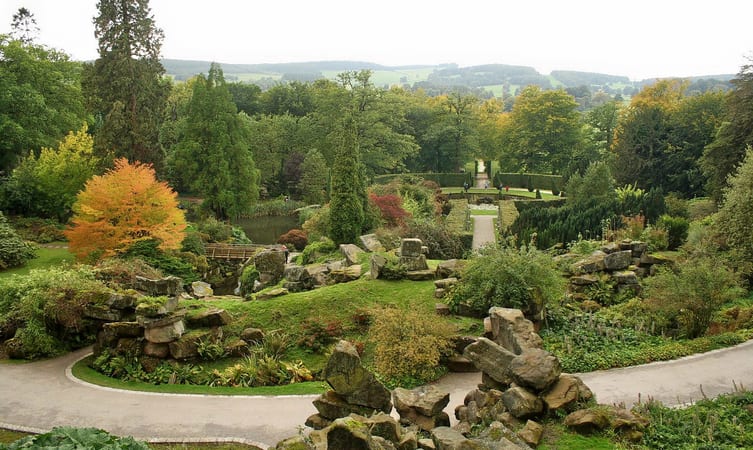 Created by the diverting flow of natural hill streams, the rock gardens of Dalhousie are absolutely wonderful. It comprises of rocks strewn across natural streams of water and lush green surroundings overlooking the magnificent mountains and pristine air. Rock Gardens provides for a calm, peaceful and relaxing spot away from the hustle and bustle of the otherwise busy Dalhousie town.
Rock garden finds its name under some of the most peaceful and serene places to visit in Dalhousie. It is located on the way from Dalhousie to Chamera Lake and is worth a stop-over. It is the perfect place for nature lovers and photographers. Simply relax by the beautiful stream gushing from the rocks and chill with friends and have hot piping Maggi.

Location: Devidara, Dalhousie.
How to reach: Rock Garden lies in the way of Chamera Lake. Take a taxi or car to Chamera Lake and stop by to admire the beauty of this marvel.
9. Kalatop Wildlife Sanctuary, Chamba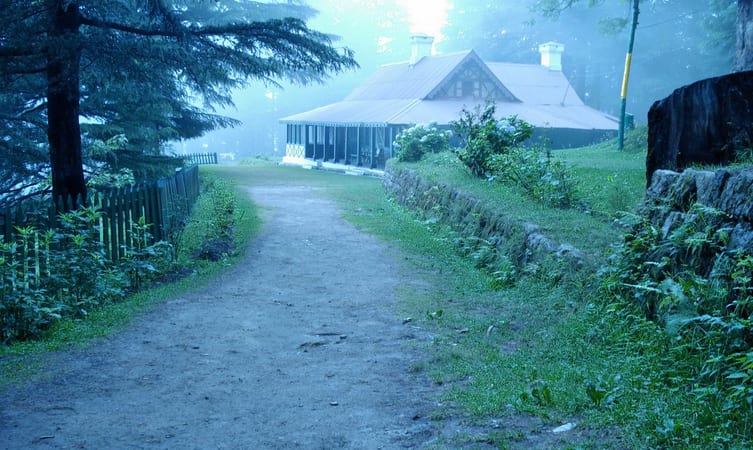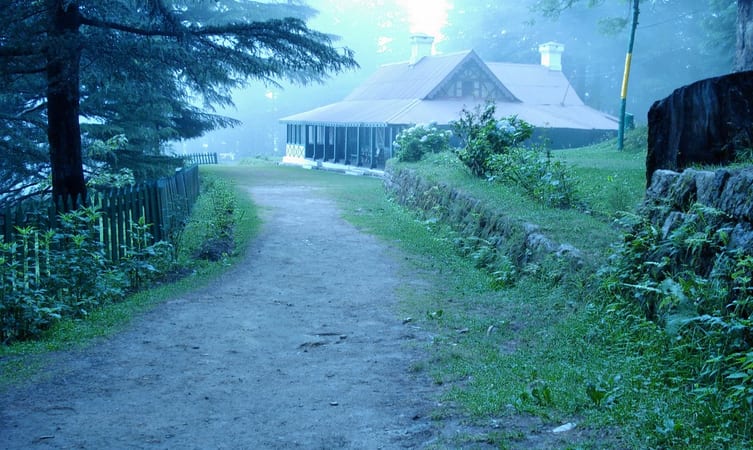 Take an audacious tour through the Kalatop Wildlife Sanctuary. It is located in the Chamba district in Himachal Pradesh. Explore this fascinating animal sanctuary, which is enveloped by fir and deodar woods. Located amidst the oak and coniferous forests and in close vicinity of the Ravi River, this place allure a lot of adventurers and nature lovers.

Also, one can indulge in some thrilling activities as this sanctuary makes a perfect destination for trekking. Bring your camera along to capture the exquisite flora and fauna here. Pheasants, serow and the black bear are some of the commonly found animals at the Kalatop Wildlife Sanctuary.

Location: Kalatope R.F, Himachal Pradesh 176304

Timings: 7.00 AM – 6.00 PM.

Activities and attractions: Trekking and Sightseeing.
10. St. John's Church, Dalhousie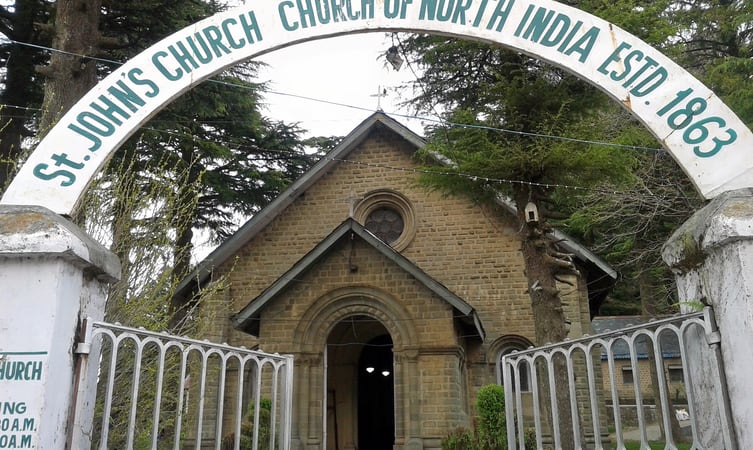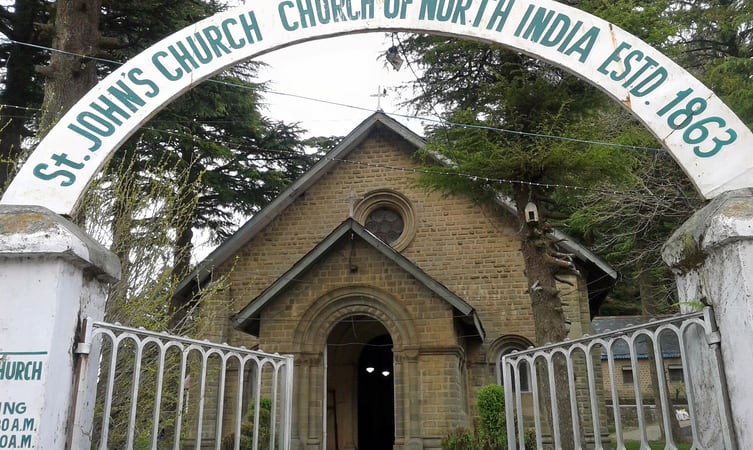 St. John's Church is one of the most intriguing places to visit in Dalhousie. It is an age-old church with immense historical significance because it was established when the British ruled. It was built by the Protestant Missionaries amidst a pictorial landscape. This added to the immaculate beauty of the church.
It is claimed that this church is the most visited place of worship and it allures innumerable worshipers and tourists every year. Apart from finding faith in its pristine aura, visitors are also intrigued by the history associated with it. The church is open for everyone for five days a week.

Location: Dalhousie Khajjiar Rd, Moti Tiba, Dalhousie, Himachal Pradesh 176304
Timings: 7.00 AM – 7.00 PM

Activities and attractions: Sightseeing, Photography, Place of Worship.
11. Chamera Lake, Chamba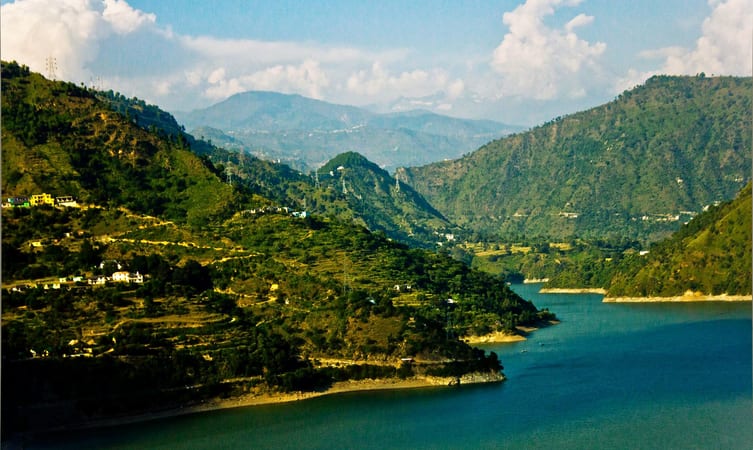 Skim through the places to visit in Dalhousie and reach the Chamera Lake. Located in the Chamba district at a height of 763 M from the sea level, the Chamera Lake is a captivating traveller's destination. It is based approximately at a distance of 30 KM from Dalhousie. This lake was formed because of the Chamera Dam was built on the Ravi River. It is a great place for all adrenaline junkies as it proffers a plethora of water sports.
So if you are looking forward to spending some peaceful time at this quaint location then admire the shimmering sunset here or else feeds your inner thrill seeker by indulging in varied adventurous activities.

Location: Located at a distance of 25 km from Dalhousie.
Activities and attractions: Sightseeing, Boating, Fishing and other Watersports